Where will Newcastle United be next season?
If there is one club in the Premier league that ra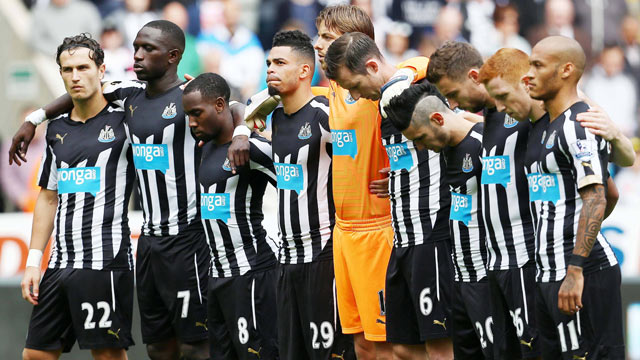 If there is one club in the Premier league that raises questions, it is probably Newcastle United. Will they manage to stay in the top flight for another season? Will Mike Ashley finally sell the club? Will Rafael Benitez stay or will he go?
After their shock victory over Manchester City, January 29, the Magpies are once again at the center of everyone's attention. And the hardcore fans are convinced the club will be where it belongs next season: in the Premier League. Speculation focuses most of all on the future of Rafael Benitez.
The former Liverpool and Chelsea manager is out of contract at the end of the season and his ongoing conflicts with the owner about much needed reinforcements are well documented.As ex-Newcastle star ChrisWaddle says in an interview where he discusses managers and transfers at his former clubs:
"It is unacceptable of Mike Ashley to not support his manager. Rafa Benitez will walk away from Newcastle in the summer. I think his relationship with the fans is the only reason he is still at the club, but there's only so long he can ignore the cold hard facts about the limitations he is working under. Rafa Benitez wants to compete for trophies and have the full support of the board. He won't get that at Newcastle."
For Tottenham Hotspur and Sheffield Wednesday fans – Chris Waddle commentates on both former clubs – this interview is also a must-read.
Transfer record
But, as if to refute Waddle's statement, at the moment this article is written, Newcastle United is finalizing the biggest transfer in the history of the club: the signing of Paraguay playmaker Miguel Almiron from MLS side Atlanta. On deadline-day United is set to break their 14-year-old transfer record.
Almiron is expected to cost Newcastle about £20m, breaking the previous record of £16m that was paid to Real Madrid for Michael Owen in 2005.
Meanwhile, halfway through the 2018/19 season the Magpies are 14th in the Premier League table, well above the relegation zone. So the situation is certainly not as bleak as it often used to be in previous seasons. Let's give the final word to Rafael Benitez, who stated at a recent meeting with the press: "I came here and I decided to stay, because I can see the potential of the club. I will try to do my best until the last minute."