Premier League run-in: who's most likely to be crowned Champions and who's most likely to be relegated?
It's been another end-to-end season in the Premier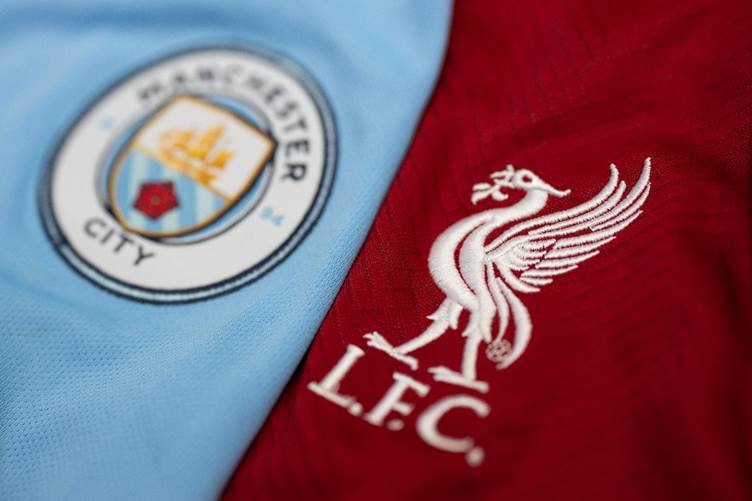 It's been another end-to-end season in the Premier League, with the race for the title hotting up and the battle at the basement soon to come to a conclusion. Meanwhile, the 'big six' continue to fight for a place in the top four and next season's Champions League. But in the run-in, who's got the best chance of being crowned Premier League Champions, and who will be saying hello to the Championship? Here we will take a look at the teams in question, their form and fixtures and predict who we think will be celebrating come the end of the season.
Champions
When looking at Premier League title odds, Paddy Power has Manchester City the favourites to win at 2/5, followed by Liverpool at 2/1. The Reds may be current Premier League leaders, but City sit two points behind and with a game in hand and can leapfrog the Merseyside club to top spot, with a handful of games remaining.
City's remaining fixtures: Fulham (A), Cardiff City (H), Crystal Palace (A), Tottenham Hotspur (H), Manchester United (A), Burnley (A), Leicester City (H), Brighton & Hove Albion (A)
Liverpool's remaining fixtures: Tottenham (H), Southampton (A), Chelsea (H), Cardiff (A), Huddersfield Town (H), Newcastle United (A), Wolverhampton Wanderers (H)
Of the two clubs, City have undoubtedly the busier schedule, with a Champions League quarter-final to play, prior to meeting Tottenham at the Etihad in the Premier League, and an FA Cup semi-final to play, which will see their game against Cardiff rescheduled. The Manchester derby will be City's trickiest tie and they face Spurs three times in 11 days (in domestic and European competition). However, six points against Fulham and Cardiff will be expected and if Brighton are safe by the final day of the season, a win there should be a given too.
Liverpool's away games see them travel to teams in the bottom eight, with 13th placed Newcastle the highest-placed team – and it's still mathematically possible for them to go down. Facing struggling teams at this part of the season can be tricky, with a twist in fortunes seeing them go on to win and pull away from the dreaded drop-zone. Liverpool's toughest fixtures see them face Spurs and Chelsea who both would like a top four finish; but with the Kop rocking, home advantage will be massive.
Liverpool surely have the easier run-in, but when you consider current form (City have won their last five, while Liverpool have won three and drawn two) and form since the turn of the year (City have picked up an average of 2.67 points, to Liverpool's 1.78), the title is City's to lose – particularly if they win their game in hand.
Our prediction
1. Manchester City – 96 points
2. Liverpool – 94 points
Relegation
It's safe to say with 14 points from 31 games, Huddersfield's fate is more than sealed. Fulham – who are three points better off – are probably consigned to Championship football next season too, with midfielder Tom Cairney telling Sky sports: "It's looking unlikely we are going to stay up. The points difference is massive and we're running out of games".
In terms of the final relegation place, it could be any one from six at current – from Cardiff in 18th on 28 points, right up to Newcastle in 13th on 35. Although the Magpies are in the best form out of these teams with 10 points from their last five games, they've played 31 matches – and Brighton two points and two places below have two games in hand. The Seagulls are in reasonable form too, having won their last two games and victory in those games-in-hand would propel them up the table. When looking at form, Burnley are in trouble, having lost their last four games; while Cardiff too, recently lost three consecutive games, but won their last match against West Ham. So, who's got the easiest run-in?
Cardiff's remaining fixtures: Chelsea (H), Manchester City (A), Burnley (A), Brighton (A), Liverpool (H), Fulham (A), Crystal Palace (H), Manchester United (A)
Burnley's remaining fixtures: Wolves (H), Bournemouth (A), Cardiff (H), Chelsea (A), Manchester City (H), Everton (A), Arsenal (H)
Southampton's remaining fixtures: Brighton (A), Liverpool (H), Wolves (H), Newcastle (A), Watford (A), Bournemouth (H), West Ham (A), Huddersfield (H)
Looking at the remaining fixtures, you can't really look past Cardiff in terms of the final team to go down – they've got the trickiest games out of all the teams looking to avoid the drop. With massive games against City and Liverpool, who are battling to win the title, as well as Chelsea and United looking for a place in the top four – it's hard to see where the points will come from. Throw in the likes of Burnley and Brighton who, too, are scrapping at the bottom and we're at the part of the season where teams suddenly put in big performances in order to stay up.
Burnley too, have a few massive games, facing Chelsea, City and Arsenal in their final four games. However, if they can pick up points in their next three games, particularly against Cardiff, it should see them safe. While Southampton are currently level on points with Burnley (30) but have played a game less. The games between the clubs at the bottom will also prove crucial in deciding who will be relegated.
Our prediction
18. Cardiff – 32 points
19. Fulham – 17 points
20. Huddersfield – 14 points