The Best Premier League Players Of The Season So Far
This year's premier league competition kicked off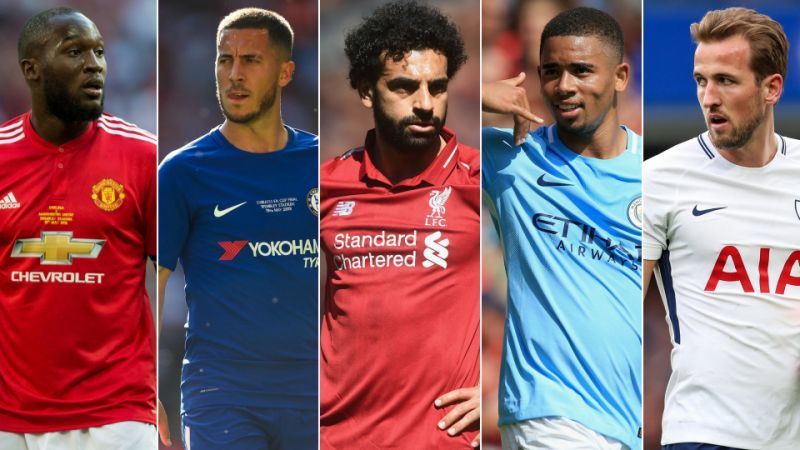 This year's premier league competition kicked off on the 10th August with Leicester City playing Manchester United. So far, we have seen some big teams come up against each other and along with that, players shining. Some players were expected to be great while others are surprising fans with their performance so far. Of course, there is a lot of the season left to be played but we have put together a list of the best premier league players of the season so far. Make sure to keep reading if you'd like to find out more.
Phil Jones
Despite the long list of injuries that Phil Jones has suffered from since beginning his football career, this player has shown a lot of promise in the season so far. At only 25 years old, Jones has already missed 101 games and has had 15 different injuries whilst being on the Manchester United squad. It would be fair to not put a lot of hope in this player due to his track record, but the truth is that when he is fit and playing on the pitch, he is great. Jose Mourinho knows this and so continues to choose him as his central defender. Phil Jones is a great attacker and defender and if he is able to avoid any sort of injuries this season, he could bring home a lot of wins for Manchester United.
Mohammed Salah
If you are into sports betting, you should think about putting your money on Mohammed Salah and his Liverpool squad. Not only does Salah play some great football but he also makes his mark on each individual match. Although Salah does not tend to score a lot more than once per game, he still manages to bring the team to victory through his efforts. It's safe to say that there is a lot more to come from Mohammed Salah, so he is definitely one to look out for this season with him already showing his worth only six games in.
Harry Kane
At only 24 years old, Harry Kane shone in this year's World Cup as he captained the England squad. Since then, he has been making his mark on the English Premier League with his team Tottenham. Harry Kane is known for being a great striker, and as the season progresses, he is gaining more momentum and improving his game. Other teams should be worried as this player makes more attempts on goal and shows that he is one of the best players about. It's hard to know what makes Harry Kane such a great player but we are sure that we will find out as the season moves on.
Sergio Aguero
Another great player who is shining in this year's premier league is Sergio Aguero who is no stranger to giving a good performance in this competition. Playing for Manchester City, this player has been noted to be one of the best strikers in the entire Premier League. So far, he has managed to score six goals as well as having three assists and he shows no sign of slowing down anytime soon. Aguero is a great player but sadly he is often bypassed by some of the other more popular players which is a shame. Look out for Aguero in the next matches for Manchester City as he is sure to impress.
David Silva
Another Manchester City player that makes our list is David Silva. This great player has been around for 8 Premier League seasons so far, so it is safe to say that he has what it takes. Not only has he managed to create 23 goalscoring chances but he also has provided six assists so far this season. You'll find that this the most that any player this season has managed so he is definitely on to watch throughout the rest of the season.
Christian Eriksen
Our next player who is shining in the Premier League this season is Christian Eriksen who plays for Tottenham. This player is not one who is normally recognised for his skill, but this is a sad fact as he does, in fact, have a lot of it. The stars of Tottenham are Harry Kane and Dele Alli, but it is safe to say that Eriksen is up there with them, he just doesn't quite share the spotlight. Of course, on the pitch, he does what he can to help his team and he definitely deserves a place on our list of the best Premier League players so far this season.
Romelu Lukaku
Romelu Lukaku is now playing for Manchester United and he is well on his way to showing that he is better than the criticism that he receives. At only 24 years old, he has managed to bring the United side together rather than having them rely on impressive moments throughout the game. He is needed in this team this season and he is going to prove that as the season moves on. Look out for this player as he has proved himself in the past and shows more promise to this season.
Final Verdict
There are a lot more players that are showing a lot of potential this season so make sure not to rule anyone else out just yet. The players that we have discussed in this article have both proven themselves in the past and so far in this year's Premier League season. The teams that they represent are already at the top, so they have good squads and managers behind them. If you are going to place your bets on any players this season, we recommend those discussed in this article. Think about world class players like Harry Kane, Sergio Aguero and Mohammed Salah if you are going to choosing a team to support. Of course, this could all change as there is still a lot of the Premier League to go, so keep watching!