English fans travelling for the World Cup safe from the Russian hooligans says British MPs
The recent collapse of relations between Vladimir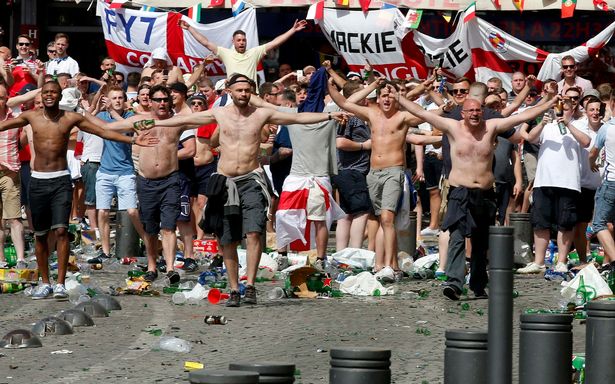 The recent collapse of relations between Vladimir Putin's regime and the United Kingdom and the recent poisoning of double agent Sergei Skripal and his daughter Yulia has raised major security concerns for the English fans who are traveling to Russia for the FIFA World Cup 2018. They have been also reminded of the violence that arose between the English and Russian fans at Marseille in the EURO 2016, with the Russian hooligans being blamed majorly.
In a bid to assure the safety of the Three Lions faithful, Foreign Minister Harriett Baldwin announced that Britain would have "at least" as many of its own police officers in Russia as any other country in the World Cup. With around 10,000 English fans expected to travel to Russia, the Russian police has drawn up a blacklist of most well known Russian hooligans, which includes Moscow-based hooligan ringleader Mordvin, in order to prevent any major uprisings. While 1800 English fans were themselves banned from travelling, in relation to their previous incidents of hooliganism.
"We welcome the fact that since that event in Marseille, the group that was alleged to have been involved has been effectively banned," added Ms Baldwin, while also assuring that there was continued cooperation between the UK and Russia despite soured relations after the nerve agent attack in Salisbury.
Mark Roberts, the national lead for football policing, has warned the English fans not fly the St. George's flag as England play their opening fixture at Volgograd, where two million Soviet and German soldiers were killed in the World War II.
"Supporters need to be mindful and we need to show a bit of cultural sensitivity" said Roberts.
Far-right fan leader Alexander Shprygin has also issued a warning to the English fans while speaking to The Sun: "The English can do whatever they like as long as they don't break Russian law and if they do anything inappropriate they should expect trouble. If they insult locals they are likely to get a harsh reaction."
According to the world cup schedule, England will be playing Tunisia in their opening match at the tournament on 18th June.