Four Previous Sacked Managers of Chelsea
Maurizio Sarri looks on the brink of getting sacke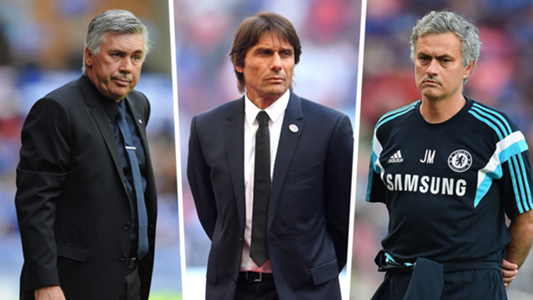 Maurizio Sarri looks on the brink of getting sacked after a series of disappointing performances. His side was comprehensively beaten by Manchester United in the FA Cup to knock them out of the competition while Manchester City and Bournemouth have already inflicted humiliating defeats to Sarri's Chelsea. Now they will be facing Manchester City again in the Carabao Cup final. Bet on this match if you think you know who is going to be the winner. You can also check out mobilebet voucher code 2019 for enjoying bonuses and getting the best betting experience.
Conte (2016-2018):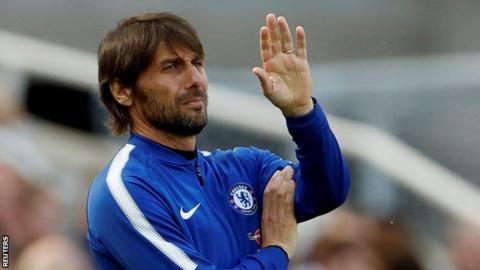 Antonio Conte enjoyed a superb debut season at Chelsea. The Italian won the Premier League title in his very first year rivaling his successes at Juventus where he won three consecutive Serie A titles. He garnered 93 points for Chelsea which is the second highest in the history of the Premier League.
However, his second season at the club didn't bring as much success. Chelsea finished fifth in the league table that year, hence losing the Champions Leauge qualification. Roman Abramovich had no hesitation to sack the manager. Although Conte did manage to win the FA Cup trophy in his last match for Chelsea by defeating Mourinho's Manchester United.
Guus Hiddink (2009 & 2015-2016):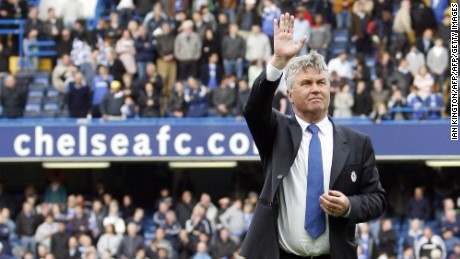 Guss Hiddink spent two spells at Chelsea as a caretaker manager. His first spell at the club was highly successful. He led Chelsea to victory for a FA Cup trophy and only lost once during that time against Tottenham Hotspur. In the Champions League, his side knocked out Liverpool and made it to the semi-finals of the competition.
His second spell at the club in 2015 wasn't as successful. He was appointed as interim manager following the dismissal of Jose Mourinho. The team finished 10th that season in the Premier League.
Jose Mourinho (2004-2007 & 2013-2015):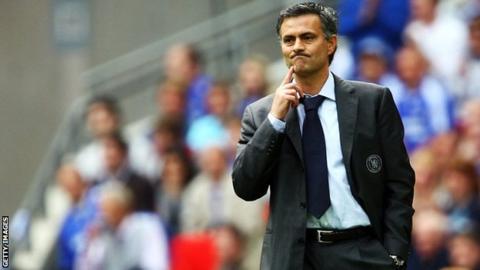 Jose Mourinho came to Chelsea after leading Porto to Champions League glory. He proved himself as a special manager after achieving the same level of success in the Premier League. In his very first season, he led Chelsea to its first top-flight domestic title in 50 years. He won the league title in his second year as well while finished just behind Manchester United in his third season. He enjoyed an amazing 67% win record and won 5 major trophies during that period.
His second spell wasn't as successful as the first, yet he still managed to win the Premier League title again. He was sacked from the position after suffering the worst start to a season.
Rafael Benitez (2012-2013)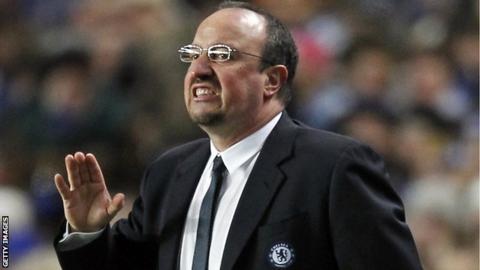 Rafael Benitez served as interim manager of Chelsea for almost half a year after the dismissal of Roberto Di Matteo. He had already won a Champions League trophy with Liverpool while his time at Valencia saw him lifting two La Liga titles.
Due to his past with Liverpool, he didn't become very popular with Chelsea fans. However, the Spanish coach was highly successful during his time at the club. His led Chelsea to a Europa League victory plus Chelsea ended third in the Premier League table during his season at the club.
Roberto Di Matteo (2012):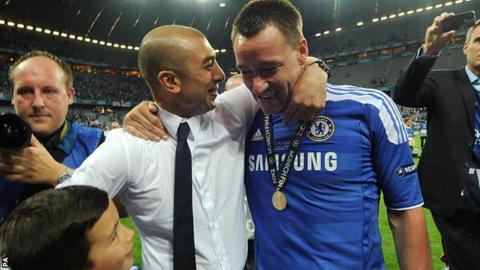 He was appointed as interim manager after the sacking of Andre Villas-Boas for whom he served as an assistant. His short reign was highly successful. He led Chelsea to a first Champions League victory in 2012 when his side defeated Bayern Munich at their own stadium. Chelsea also won the FA Cup under Roberto Di Matteo in 2012 by outclassing Liverpool at Wembley.