Arsenal's Alexis Sanchez Eyed by Man United for £25M
Man United wants to further improve their ranking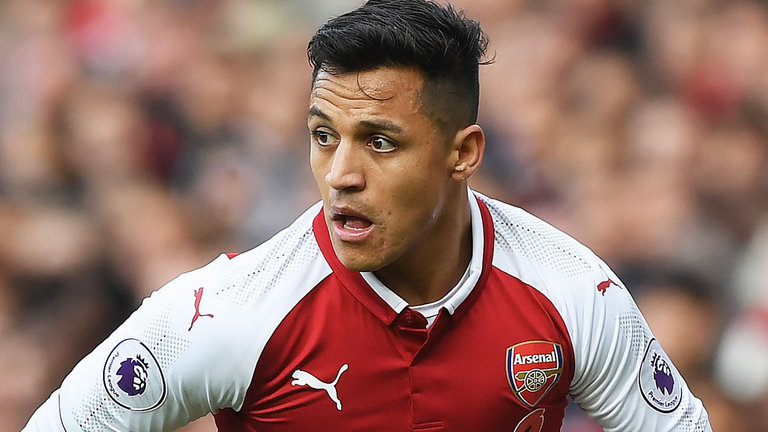 Man United wants to further improve their ranking in the Premier League even if they're already on the no. 2 spot in the rankings. They're going to do this by getting another high-caliber player in the likes of Alexis Sanchez.
Reports have it that the Red Devils are strongly considering getting the Chilean footballer to the team. This comes as a big surprise as Manchester City was the first one to offer Sanchez a transfer deal.
Initial reports have it that the City gave Sanchez a £20 million offer. And Jose Mourinho wants to counter that offer by offering an even bigger sum of money worth £25 million. This would mean Sanchez earning more if ever he joins Man United.
Mourinho also firmly believes that he's confident that his team will win the bid in securing the forward to the club. Sanchez also had a close call with the City last summer after his representative gave him a green light. Surprisingly, this deal collapsed when Thomas Lemar failed to sign a deal with Arsenal. It makes sense for Alexis Sanchez to leave Arsenal knowing that the Gunners are not getting any better in the Premier League.
Stuck at the no. 6 spot in the league's rankings, it's safe to say that he isn't anymore happy with how things are going on his current team. The Gunners have a current betting odds of 1000/1, which is way lower than Man United's 200/1 odds and Man City's 1/50 odds.
Arsenal even has to go beyond Tottenham's 1000/1 odds to improve its standings. For now, the football free bets offers throughout betting sites are giving Man United, Liverpool, and Chelsea odds around 200/1. Not the most optimistic of chances, but may be a good opportunity for the football punters.
The Gunners indeed had a bad start to the Premier League season. And no matter how they strive to rise back from it, they're still always falling short, a proof that there's something wrong with their roster, or perhaps game strategy.
Also, the tricky part here is that the Red Devils are offering Sanchez £5 more than the City's said offer deal to him. Now, it's all up to him as to what he'll choose.
Is it going to be the higher offer? Or the more secure standing he'll have if ever he chooses Man City over the Red Devils.
As of now, things are starting to get trickier, but playing for Jose Mourinho sounds a better option as the two share the same game strategy. Being more inclined to cut inside, do layoffs, and his hesitance to drive tackles, one can easily say that he's just what Mourinho's searching for.
Whichever the case is, there's no denying that Alexis Sanchez is a very good deal for Man United. Not only will he improve the team's offensive side, but he'll also boost the club's confidence, knowing that they've got one of the best footballers with them.
Let's just hope that Alexis Sanchez stays fit and refrains from any injuries that may cause an issue to the possible trade. With his conditioning, it's pretty clear that he'll stay healthy. Hopefully he lands on the right club for him.