Louis Saha Believes Manchester United Need Midfield Reinforcements to Compete
Former Manchester United Louis Saha striker has id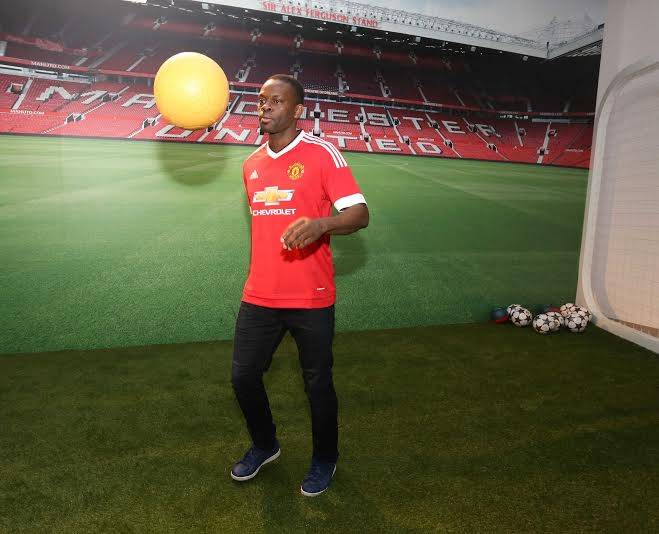 The former United and France striker claims that additions are required in the midfield to allow Paul Pogba to flourish.
Former Manchester United Louis Saha striker has identified a lack of depth and quality in midfield as one of the reasons for the club's current struggles.
Both Andrea Herrera and Marouane Fellaini departed United this year, but the club chose not to bring in a new midfielder. When asked where United need to reinforce, Saha told Compare.Bet: "I think in midfield with the Pogba situation [...] I feel for him because he is the only one who has been asked to do two jobs.
"He has to be strong and recover balls, and also scored goals. He has to be more than just a good player; he has to be influential. He is the only one who has been asked to do more. He needs some players around him to take that burden away from him."
Nemanja Matic and Fred have previously been touted as the players to help get the best out of Pogba, but both have failed to live up to expectations. Responding to whether another midfielder is needed to take the pressure off Pogba, Saha said: "Yes and pressure is all about competition, because he has a big ego he wants to be the best."
Saha compared the United team to Pogba's France teammates, suggesting a lack of quality is also hindering the midfielder: "It definitely does help because when those guys [N'golo Kante, Blaise Matuidi, Antoine Griezmann] do things he knows about it and there is that guarantee that when you pass the ball, you can go forward because you know that Griezmann can hold that ball and do something with it.
"And they breed a blot of confidence to each other. And sometimes that is what he's missing, because the split seconds have a big impact on communication to the team."
Saha, who played with the likes of Paul Scholes, Ryan Giggs and Roy Keane during his time at United, also said the current side lack goals from midfield, as well as experience: "you have to go and do more than you are expected to do [by scoring goals].
"You have to do more than what's considered normal. There's a lack of confidence at the moment, which is understandable [...] This squad is probably too young to be able to compete with the teams what we want them to compete with."
United were linked with a number of midfielders in the summer transfer window, including Newcastle's Sean Longstaff and Bruno Fernandes of Sporting Lisbon, but no move came to fruition.
Saha also believes that United need to bring in reinforcements up front, with the Frenchman claiming that the team now lacks competition following the failure to replace Romelu Lukaku.