How to Find the Best Betting Bonuses Online
So, you've seen your friends win money through bet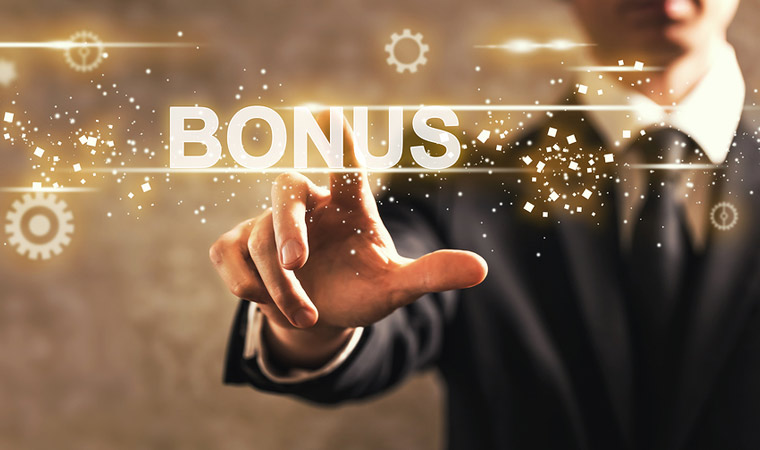 So, you've seen your friends win money through betting and you would want to try your luck? Not only can you win, but you could also turn betting into your career. There is one problem though. Sports wagering can be stressful and frustrating.
It is not your average day job. You don't have a secured salary at the end of the month. There are no guarantees of winning. The risks are high -but the potential to win big is also lucrative. One way of maximizing your betting wins is to bet with free betting bonuses. They are hard to come by but here are some tips to help you.
Join Multiple Betting Sites
Hardly any betting sites charge new members these days. If the platform accepts players from your country, you can join. A valid email address or phone number is required to be a member, but that's it. With the best sites, you are not just allowed to join. You get a free bet for signing up and making your first deposit.
Bookie sign up offers are some of the best betting bonuses you'll get as a punter. On average, every new site you join and deposit a minimum of £10 will usually give you a free bet worth the same amount. Sometimes they are other qualifiers but most sites have a bonus for every new customer.
Assuming you join a site that matches your deposits 100%, you'll be eligible to bet in twice the number of bets you could have afforded. A few signs also offer a free bet on your second, third and fourth deposits. With so many bonuses, a few losses along the way won't hurt your bankroll.
Sign up for Subscription Letters
Bookies want you to pay loyalty to them as much as they love profits. If you can bet on their months constantly, they'll appreciate and reward you with free bets. But how they announce the bonuses to you? Subscription letters.
Provide your email address or phone number and bookies will constantly send you promotional messages. Most of the emails will be generic sales stuff you are probably not interested to. Don't worry about. Create a specific email address for those messages. When a free bonus is announced, check it out and consider betting.
The more betting accounts you have; the more bonus alerts you will get. Your work will be read the bets' qualifiers and to decide whether they are worth taking advantage on. Not every free bet is worth using, so don't grab every bonus offer that comes along.
Follow Bookies on Social Media
If you can't keep up with subscription letters, follow your favorite bookies on Facebook, Twitter or Instagram. Most of them do promotions across all platforms. If they are offering free bets to their email subscribers, they will often do the same to their Facebook fans.
Bookmark all posts related to free bets if you follow multiple bookies and read them afterward. Sort the posts out for value and bet on the best. That way, you'll have more chances of winning on both the qualifiers and the free bets. You will also be able to save on your bankroll and increase your profits.
Minimal Bet Qualifiers
As already mentioned, some of the free bets gambling sites propose to you are pure risks with little value. As an example, you may be required to bet £10 or more on a game whose odds are 3.0 and above. You also have to use similar odds for your bonus bets. While they odds promise great returns, finding two matches with such odds that will go through is not easy.
Some betting sites go a step further in deciding who gets their free bet. You may have to bet on a specific game or worse, back a specific team in a competitive match. Such qualifiers only give you headaches.
The best bonus bets have simple qualifiers and are usually meant to reward loyalty. The bookies may set qualifiers on odds to be used, but they are usually something worth risking on. When it comes to choosing games, you make the decision. That way, you can easily win the qualifier bet and grab an additional win through the bonus bet.
Note that some offers might have a catch to fall into. See why you should read everything before choosing the offer here: The importance of small print in betting offers
Follow Bloggers Online
Bloggers who specialize in betting activities do a lot more than offer their opinions on games. They analyze matches and give you reasons to bet or not to bet on specific matches. On social media, they alert you about scam sites while promoting free bets.
Sometimes they do all this, like alerting you about scams, expecting no returns. However, they get paid by promoting betting sites to you. Follow the blogs for insights about betting and alerts about bonuses when they come up. If you also follow a good bog, you may benefit from the pundits' correct predictions.
Major Sporting Events
If you are not the kind of person that bets every day, you may not be eligible to many free bets. Most bookies reward loyal players more. That doesn't mean you can't get any bonuses though. Betting sites offer multiple kinds of free bets.
They will offer free bets when the UEFA Champions League begin. They will offer more after the event resumes after a break. During the World Cup, almost every bookie site is usually offering some form of bonuses. Unfortunately, these events only come once in a while. But when they are around, expect to get lots of betting bonuses.
If there are no major events, simply wait for days when a major derby is going on. You may also be lucky to find bonuses on national holidays or during your birthday. Not every site cares enough to know when you were born but some learn about you and reward you regularly.
To Conclude
The best way to find free betting bonuses is to join new bookie sites. You are assured of getting a bonus bet with every first deposit. After that, bonuses become rare but not impossible to find. To get them, become a fan of your bookie site and follow them on social media. Bet regularly and watch out for any promotions.
If you're a rookie in the area see some smart betting strategies here: Smart Betting Strategies & the Discovery of Great Odds