3 great achievements of Jurgen Klopp at Borussia Dortmund
The current Liverpool manager Jurgen Klopp spent 7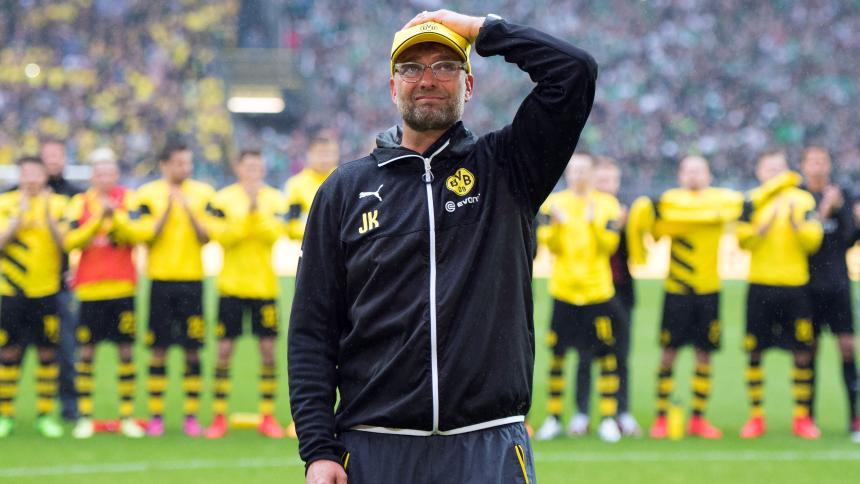 The current Liverpool manager Jurgen Klopp spent 7 memorable years at Borussia Dortmund. During that time, he registered two Bundesliga titles as well as claiming a DFB Pokal and 2 DFL-Supercups. He even led the Black and Yellows to the 2013 Champions League final where they lost to their German rivals in the end.
Currently, the German manager is heading Liverpool who will face Tottenham in this year's Champions League final. Bet on this match after sign up with Ladbrokes with a promo code and enjoy the very special offers this month.
1- Home Record
The arrival of Jurgen Klopp in 2008 changed the fortunes of the club immediately. In his very first season, he improved the league position of Dortmund from 13th to 6th in the league.
Amazingly, Borussia Dortmund remained unbeaten at their home that season. Among their matches at home, their encounter against Schalke that season was very memorable. Their local rivals Schalke had struck 3 goals by the 54 minute of the game, still, they could take only one point from the Westfalenstadion when the match ended. In front of an 80,552 crowd, Klopp's team canceled out Schalke's advantage by the 89th minute. First Neven Subotic headed a goal followed by two from Alexander Frei, the last one a penalty in the 89th minute of the game.
2- Bundesliga title
In just three years time, Klopp managed to win his first Bundesliga title for Borussia Dortmund. It was an extraordinary feat of Jurgen Klopp who turned a mid-table team to Bundesliga champions in such a short time.
Dortmund beat Bayern to the title by 8 points in the end. Klopp brought in some wonderful talents and transformed Dortmund into a formidable team. His new signings included players like Robert Lewandowski, Lukasz Piszczek, etc. who played a key role in Dortmund's success.
3- Champions League semi-final
In 2013, Jurgen Klopp shocked the world by knocking out Real Madrid in the semi-final of the Champions League. At the Signal Iduna Park, the most successful Champions League side suffered a thrashing at the hands of Borussia Dortmund.
Many regard this victory as a tactical masterclass by Jurgen Klopp against Jose Mourinho. Their defenses secured them the clean sheet while Robert Lewandowski wreaked havoc on Real Madrid. The German scored all the goals of the match to put his side into a commanding position to qualify for the final. Though they lost the second leg 2-0, their massive advantage in the first leg got them through to the final easily.
They later lost the final at Wembley against their German counterparts Bayern Munich, but the fact that they made it to the finals was in itself a big achievement.