The Next Generation For Football Betting
For many years now, people have been placing bets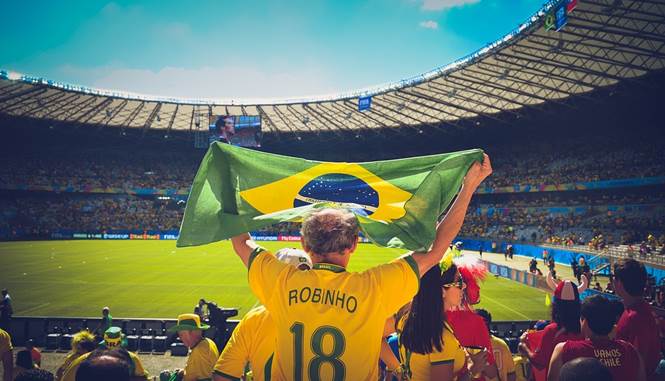 For many years now, people have been placing bets on their favourite football teams in order to win big while they are enjoying the game. Some people enjoy football betting every day while others save their bets for the bigger matches such as the World Cup. Over time, the technology has improved, and sports betting has become really exciting for those who do it online. Here, we are going to talk you through the next generation for football betting. Keep reading to find out more.
Mobile Technology
When you look at how technology has advanced over the years in terms of online betting, you need to look at mobile technology. In the past, people who wanted to place a bet on their favourite football team needed to head to the local bookies or visit the betting site on their desktop. It is clear that with the massive improvement in mobile technology that players are able to search for new betting sites on their phone and bet on the go. This means more people having access to online bets and in the increasing popularity of this type of betting.
Live Betting
This new generation of football betting also involves a lot of live betting which involves people placing bets while the game is already running. In the past, bets were placed at the start of the game but now there are so many bets available that people can continue until near the end of the match. This includes betting on things such as the next offside or who will take the next corner. This increases the potential wins for the gamblers and the potential profit for betting sites.
Betting Promotions
Alongside these technological advancements, football betting has also changed due to all of the promotions that sports betting sites are offering. Anyone can take advantage of free bets, better odds and much more by simply signing up to a new site. Of course, there are also really exciting promotions for people loyal to the site meaning that they place more bets and take advantage of the promotions. It is always a good idea to check out different sports betting sites before signing up to make sure that you get the best possible deal and odds.
Live Streaming
Finally, it is clear that technology has allowed for a lot more live streaming on football matches meaning that people can watch it on the go. Those who are not near a TV can still watch the match on their mobile phone, meaning that they are more likely to place some in-play bets. This improves the betting industry a lot and shows the impact that new technology can really have on something like this.
Summary
Over the years, it is clear that there have been massive improvements in the technology used for football betting and sports betting as a whole. This has cleared the way for the next generation of football betting and more people are trying this out. No longer do people need to head to their local bookies to place a bet, they can watch the match on the go and keep betting to get that extra bit of cash. This is great news for the sports betting industry in terms of making a profit.