Who Will Replace Pogba in Man Utd?
Paul Pogba has given Man Utd a transfer market dil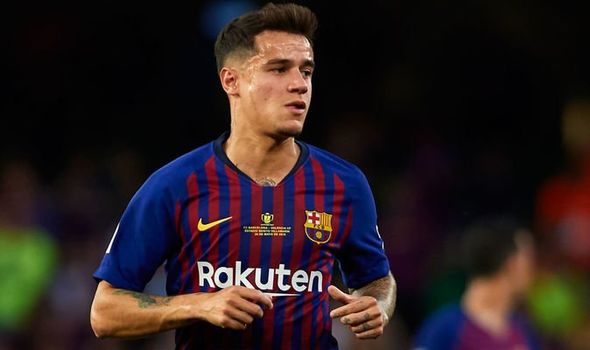 Paul Pogba has given Man Utd a transfer market dilemma by declaring that this summer "could be a good time to move elsewhere". The French midfielder joined for a world record-breaking transfer fee of £89 million in 2016 and he remains one of the club's prime assets. Yet he has never displayed a great deal of consistency during his time at Old Trafford and they could be tempted to cash in on him after Real Madrid were linked with a move. Pogba is now odds-on favourite with the best betting sites to link up with Zinedine Zidane at the Bernebeu this summer. Here are five players that could replace the World Cup winner at Man Utd if he leaves the club:
Philippe Coutinho
This would not be a like-for-like swap, as Pogba is a box-to-box midfielder, whereas Coutinho is a playmaker extraordinaire. Yet Man Utd are crying out for a player like Coutinho and flogging Pogba could allow them to move for the mercurial Brazilian. He was sensational for Liverpool in the Premier League and he could recapture that form once more after struggling somewhat during his time at Barcelona. He may be reluctant to join Man Utd due to his Anfield connection, but he would not be the first player to make such a move. Cesc Fabregas left Arsenal for Barca and then went to Chelsea, where he won two Premier League titles, and Coutinho could be tempted to make a similar move.
Ivan Rakitic
Rakitic also stars for Barcelona and he is arguably the best direct replacement for the Frenchman. He operates in that box-to-box role with tireless energy, he can carry the ball forward with aplomb and he is extremely gifted in the technical department. Barcelona have just signed Frenkie De Jong and they could be preparing for a midfield clear-out, so Rakitic could be on the market. He is now 31 and he does not represent a long-term solution, but he could thrive in the role for a couple of years.
Youri Tielemans
The 22-year-old Belgian prodigy dazzled with a string of fine performances after joining Leicester on loan from Monaco last season. He is unlikely to carry the ball in a similar fashion to Pogba, but he would add plenty of quality to the team in the centre of the park. He has a great deal of potential and a manager like Ole Gunnar Solskjaer could be the man to harness that. Competition is fierce for his signature, so Man Utd would have to act quickly to snap him up.
Christian Eriksen
The Dane is one of the most coveted players in world football after impressing for Tottenham over the past five years. He has been linked with a move to Barcelona, but that now looks unlikely, and Man Utd could pounce. Once again, he is not a particularly similar player to Pogba, but who says you need a box-to-box midfielder anyway? Man City have just won the last two Premier League titles without one, and Man Utd could be better off reinvesting in someone that can unlock stubborn Premier League defences and win games with a moment of individual brilliance.
Giovani Lo Celso
Tottenham have been desperately trying to sign the Argentinean this summer after he enjoyed a stellar campaign for Real Betis in 2018/19. Yet they have thus far been rebuffed and Man Utd could flex their financial muscles and sign him up. He is not as creative as the likes of Coutinho and Eriksen, but he is a strong dribbler and he could be the man to link defence and attack at Man Utd next season.