What to Look for When Choosing your First Bookie?
Sports betting is booming around the world, as mor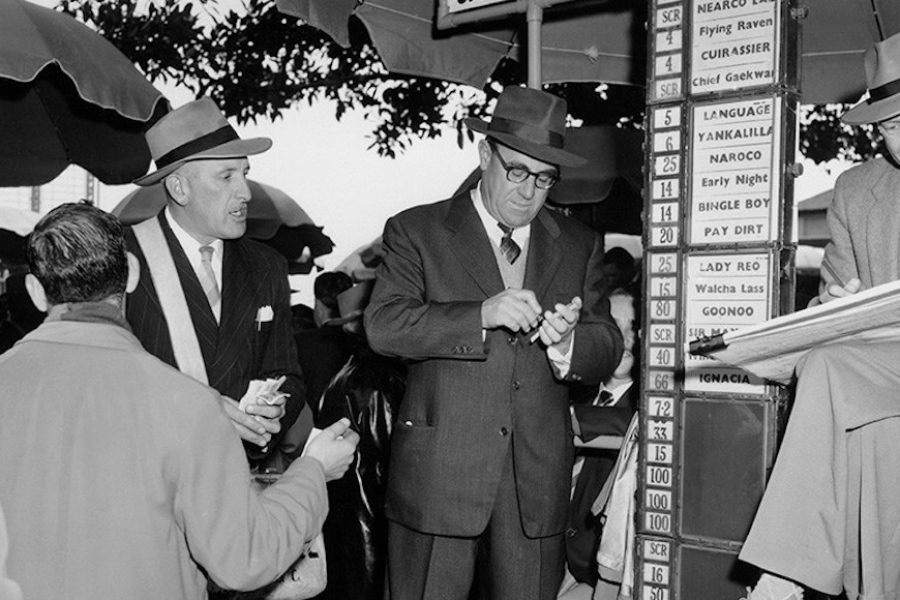 Sports betting is booming around the world, as more and more people fancy a flutter on the biggest sporting events. There is no denying that sports betting is a seriously exciting way to make fast money, but it can also be a little daunting – especially to newcomers. Thankfully, we're here to help you understand the fun and sometimes complicated world of sports betting. Giving you a leg up, here's what to look out for when choosing your first bookie.
Trusted Site
Starting with the obvious, you must find a trusted site to bet through. There are far too many cowboys out there looking to make a quick buck off unsuspecting punters. Look at the credentials of any site you choose to become a member of extensively, seeking out who it's licensed by specifically. Gambling at an unlicensed bookmaker is immediately out of the question, while the licensed offered is also important. You want it to come from a respectable governing body, such as the UKGC, the MGA, or the GBGA. On top of that, you also need to explore security measures, responsible gambling practices, and other elements that all work to form a trusted online bookie.
Reliable Reviews
Learning about a bookmaker's credentials is one thing, understanding how it's viewed by other punters is another thing entirely. Before you gamble at any online bookmaker, take the time to review what current and former punters have to say about it. There is a wealth of sports betting forums out there – along with relevant social media platforms – where you can hear both the good and the bad about a bookie. Most importantly you need to find impartial reviews. Look for independent sports betting portals and forums that have open posting, this is the easiest way to discover reliable – and more importantly honest – reviews that give you the low down on the pros and cons of a sports betting site.
Payment Options and Betting Terms
We don't live in the stone age of sports betting anymore, so you are going to find many ways to pay and play. This means that there is simply no excuse for a bookie not to give you a wealth of choice when it comes to how you deposit and withdraw - along with flexible betting terms – if that wasn't already a given. We aren't talking about just standard payment options now either. Visa, MasterCard, Skrill, and Neteller should be the bare minimum, because these four options – along with bank transfer – will allow you deposit and withdraw pretty seamlessly. However, if you really want to experience the cutting edge, you should find a bookie that accepts crypto payments. The likes of Bitcoin and Ethereum have already invaded the casino space and they are now starting to do the very same within the sports betting realm.
Promotions
Bang for your buck is what sports betting is all about, and we're not just talking about good odds either. Promotions are a huge part of the sports betting experience, as they have the power to stretch your bankroll. First up, you shouldn't register at any bookie that isn't offering you a welcome bonus. Welcome bonuses are commonplace in the industry, so your first bookie should match your first deposit by at least 50%. For that reason, you should consider using a no minimum deposit betting site as your first choice for a bookmaker, that way you could test out your skills without losing too much money.
Any bookie you choose should also have plenty of follow up promotions, such as free bet offers and money back guarantees. These don't just help your bottom line, as they can also add plenty of extra excitement to the betting experience.
Good Odds
Now we're getting down to the really important matter – odds. There is simply no excuse for gambling somewhere that delivers terrible odds. While no bookmaker will ever have the best odds in every market, they should at minimum be favorable when compared to other sites across the board. Use odds comparisons sites to get a grasp of who is offering what on the leading markets. Bad odds mean a bad sports betting experience, it's just that simple.
Variety of Markets
Sports betting isn't a one trick pony – if you pardon the pun. The market selection is simply massive, if you bet at the right place that it is. You need to pick a bookie that really does give you varied market choice based on where you reside. For example, if you're based in America you will expect to be able to bet on MLB, NFL, and NBA at an absolute minimum. For the UK, football and rugby across all leagues is what you'll need to see. The very best bookies are able to break these boundaries, giving you a global experience that allows you to bet on a variety of markets from around the world.
Customer Service
Lastly, as a gambler you always hope that you can bet without fuss and not ever have to contact customer support, but sometimes drama strikes. When that happens, you need be sure that you can lean on the customer support that a bookie offers. Any reputable bookie should be able to give you 24/7 support via both live chat and email, while additional support through phone and Skype would also be a nice bonus.
The Choice is Yours!
The sports betting market is hotter than ever, so now is a better time than any to jump into the action. Just make sure that you keep this guide handy, as it's certainly going to help you find the perfect first bookie for your betting needs.