Todd Boehly has cleared Chelsea's path to the Champions League
The American Todd Boehly, who has been the most pu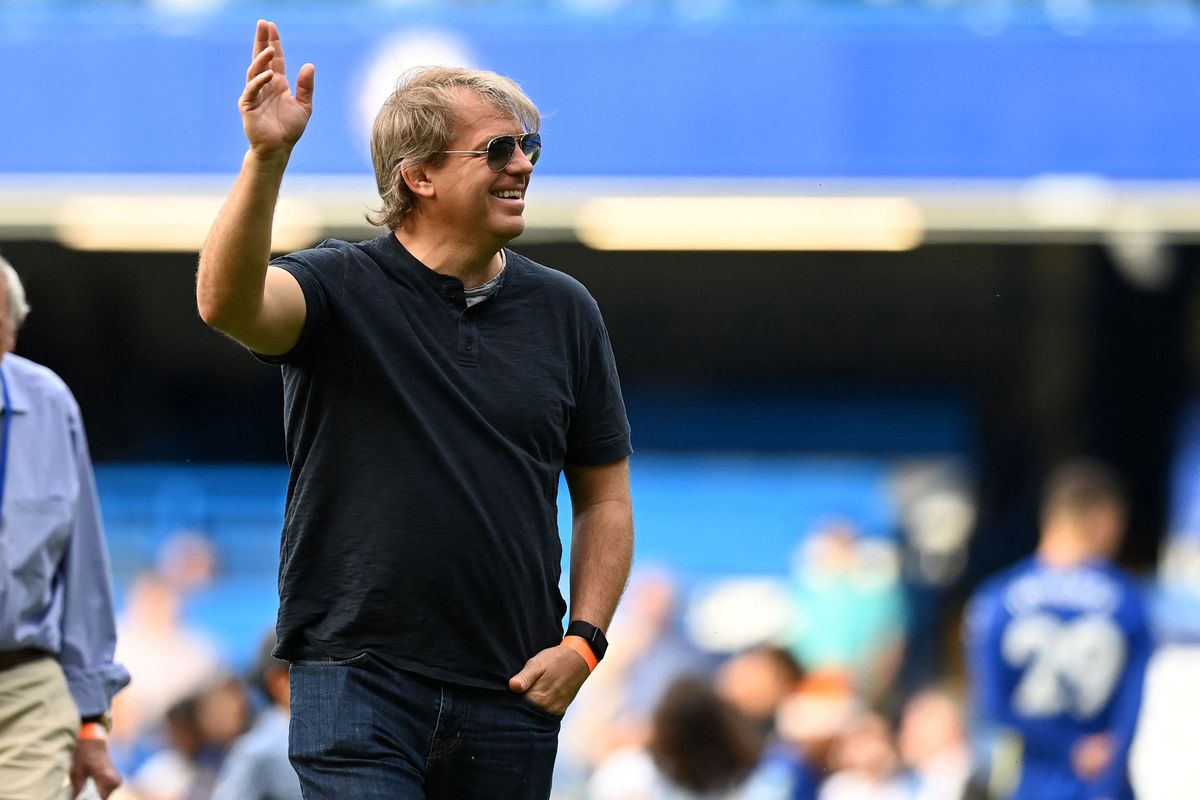 The American Todd Boehly, who has been the most public facing of the joint ownership group alongside Jose E. Feliciano of Clearlake Capital and Behdad Eghbali, has drawn immense scrutiny for his actions over the first four months of his tenure as Chairman of Chelsea Football Club. The club marked 100 days in charge by sacking Thomas Tuchel days after his 100th match at the club and following on from a frantic £250million summer transfer spend that spanned the length of the window with talks and failures throughout. Boehly, who also owns successful Major League Baseball team LA Dodgers, has been extremely active in his new role and has cleared out the existing framework by removing Bruce Buck, Marina Granovskaia and Petr Cech alongside movements in the recruitment and physio department. His public opinion has also been shared in stark contrast with the previous ownership regime that left Tuchel as a standalone figure for affairs at the club despite a tumultuous 19-months as manager. Having raised the idea of an All-Star match to fund the EFL ladder, Boehly drew plenty of criticism and has continued to do so with his outlandish practices and behaviour since his arrival at Stamford Bridge. Several high-profile pundits and former players have been outspoken about the 48-year-old's perceived lack of class and blunt approach. Despite all the unrest behind-the-scenes and the scathing criticisms directed at the American, the one area that has seen a clear improvement is on the pitch. The appointment of Graham Potter in Tuchel's place has gone exactly to plan thus far and so long as that continues most Chelsea fans would likely be comfortable putting the controversy in the boardroom to one side.
Since Potter took over at the Bridge the Blues have seen their fortunes turn around. After a difficult start to the season under former boss Tuchel with embarrassing losses to Leeds, Southampton and Dinamo Zagreb. The 47-year-old is yet to lose as Chelsea boss having won all but one of his first six games in charge including an impressive Champions League double over Serie A champions AC Milan. The West London outfit have begun to close the gap on the teams out in front, moving back into the top four just four points behind Spurs in third. Those looking to bet on whether Chelsea can qualify for the Champions League this season should use these betting bonuses when they do. Chelsea have only conceded twice in the last nine hours, with four back-to-back clean sheets from a team that before looked ragged at the back. Fortunes in front of goal are improving too. They have netted 13 goals with nine different scorers in Potter's first six outings. Since the Englishman arrived in the dugout several players have picked up their form; Reece James and Ben Chilwell are in the form of their lives, Raheem Sterling has renewed motivation after being given free rein in attack, Mason Mount is establishing himself at the heart of Chelse's midfield and Pierre Emerick-Aubameyang hasn't missed a step since leaving the Premier League for Barcelona last year. It's been an impressive start so far and has helped ease the nerves of Blues fans who were concerned it might have been too big a step up for the former Brighton boss. Chelsea's hunt for a top four spot has been put back on track and their European adventure looks set to continue putting the pain of a woeful showing in Zagreb behind them.
There are still reasons for concern though; rarely have new owners come in and set about putting forward their own vision and quickly as Boehly has. Albeit a drastic shift was needed after the controversial departure of his predecessor, the erratic nature of Boehly's comments and actions would have done little to ease the sense of unpredictability that was engulfing the club this summer. There was a significant rebuild required both behind the scenes and on the pitch with Chelsea's defensive attacking options needing a shake up after key personnel headed for the door. Before his recent departure, Tuchel splashed over £220 million on new players, with a late deal for Aubameyang pushing it up to that mind-blowing total. After such a massive spend on the players Tuchel wanted it seemed as short-sighted a decision as we had seen in the Premier League to sack the German even if results weren't going their way. It drew a number of comparisons to Abramovich's tendencies to have a quick trigger that had drawn the ire of many Chelsea fans in the recent past. However, the silver lining was they had still invested in a number of players such as Wesley Fofana, Marc Cucrella, Kalidou Koulibaly and Raheem Sterling. That talent has strengthened the squad enough to challenge for a top four spot no matter who was in charge. Fofana and Sterling in particular will be crucial in Potter seeing his vision realised on the pitch. The 21-year-old centre back became the third most expensive defender in history after Chelsea signed him on a whopping seven-year deal to stay at the Bridge and he is considered one of the top young defenders in Europe. Sterling on the other hand is looking to fill the shoes of Romelu Lukaku and has been given the task of seeing the Blues through this turbulent period. He has managed the step down from City well and seems to be flourishing running down the line so if he can maintain his form then Chelsea will be in good nick to meet their top four ambitions.
Even though Boehly is understandably a divisive outlandish figure with some controversial opinions, it's hardly something Blues fans won't be used to by now. After all, Boehly's acquisition of Chelsea ended Roman Abramovich's 19-year reign as owner of the West London team, who was forced to sell the club after being sanctioned by the UK government following Russia's invasion of Ukraine. His style is a lot more open than that of his predecessor and whilst he is by no means the polished article when it comes to Premier League owners, his ambition to see the club succeed cannot be understated. Cash flow will not likely be the issue as evidenced by his spending splurge in the most recent transfer window, what will ultimately determine his success at Chelsea will be his temperament and whether he can see past ego to make the right call at the right time and for the time being, despite some minor hiccups along the way, he has done just that.