The 2022 World Cup; What Should We Expect
When FIFA Announced Qatar would be hosting the 202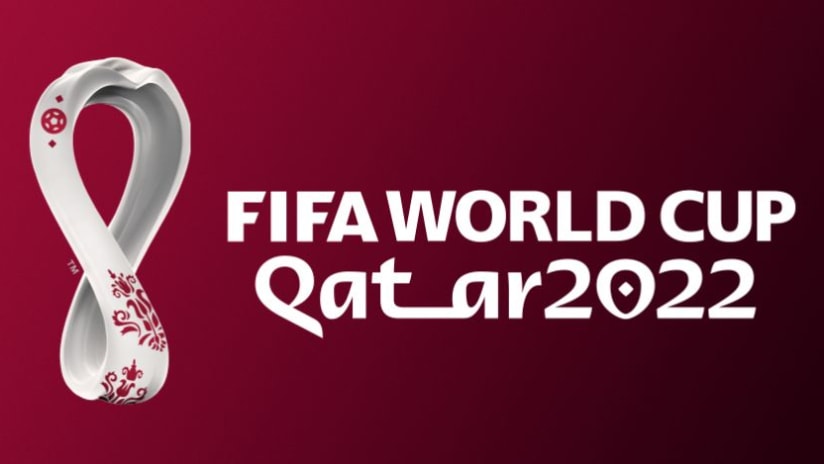 When FIFA Announced Qatar would be hosting the 2022 world cup, we were all shocked given the country's lesser footballing history. After all, we've all witnessed the previous editions being held in famous footballing nations. That is, from Russia 2018 to Brazil 2014, footballs most epic showpiece has always found a home among its passionate fans.
Aside from the rumours of its postponement due to the pandemic, many of us think it could be the best world cup ever. So, if you have a favourite team in mind, this is the time to bet on it. Alternatively, this is a site you can trust for all your bets, including those unrelated to the 2022 world cup. That said, find out more in this article on all things you should look forward to at the 2022 world cup.
1. It will be a Whole New Experience.
Never have we witnessed any major sporting event being held in an Arab country. So, this coming World Cup may be something of a different kind with all sorts of new experiences. What's more, this could be the Middle East's chance to show off what they have to the rest of the world.
Doha, Qatar's capital, has undergone a significant facelift to ensure everyone feels at home. The Middle East markets selling traditional garments, crafts, and goodies are all readying themselves for the travelling fans. So, it only helps if you started saving now. You can also try your luck playing on Gambla.com, a gaming site with endless offers and substantial cash rewards. In short, Qatar will be epic, and we all have to stay prepared.
2. England Will End their Long Wait for a Major Honor
This is undoubtedly an unpopular opinion. But hey, you shouldn't be quick to dismiss the Three Lions. If their last three international tournaments are anything to go by, we should all be optimistic for more exploits. The 2016 European championship went well until Iceland dented their hopes by bundling them out in the Knockout stages.
They made their amends and were ready to roar again during the 2018 world cup in Russia. We all know what went down during their epic showdown with tournament finalists Croatia. However, this was an improvement in the previous tournament performance. The 2020 Euros, held mainly on their home ground, appeared like a perfect opportunity to make all amends. They, however, fell to the Azzurri's in the finals after a disappointing penalty showdown.
But make no mistake. England could be back with a bang. Their squad has some promising talent that's hungry for more. This includes their captain Harry Kane, Marcus Rashford, Bukayo Saka, Kalvin Philips and Mason Mount. You also can't ignore the fact that they have a tactician in Gareth Southgate, the man who seems to have revived the country's hopes for a major title. So, yes, it's coming home!
3. Sports Betting Will Experience a Huge Boom
Since the introduction of betting on sports, we've seen massive growth in the sports betting sector. And while much is yet to be realized, we already see the benefits. For instance, many top footballing clubs are now being bankrolled by gaming sites. This emerging popularity of casino sponsors in football has also helped the cause by bringing the necessary exposure to sports betting.
The 2022 world cup will also play a part in the sector's continued growth. With 64 matches in a line, the sports betting sector is in for a lucrative market. What's more, the matches are in close succession, meaning gamblers will have a chance to play every day. We also can't downplay the impact of mobile gaming on the same. Unlike in the past World cups, the number of mobile users has increased, same to the number of gaming sites.
However, the gaming sites' popularity will matter. Players will want to play where they feel safe while at the same time enjoying the gaming experience. Top sites like Zamedia NV, specializing in ranking and helping gambling websites, will significantly influence competitiveness.
4. Germany May Bounce Back
Germany faced an unceremonious exit from the 2018 world cup in the hands of Heung Min Son's South Korea. It was one of the biggest shocks in the recent footballing era after Greece's Euro 2004 victory. While their 2020 European championships weren't exciting as such, we'll be very wrong to write them off.
Under their newly appointed head coach Hansi Flick, Germany could be a team to watch in the 2022 world cup. Their squad is young, with some old talents like Matts Hummels, Thomas Mueller and Joshua Kimmich. Toni Kroos could've been a valuable addition, but unfortunately, he hung his boots after the Euro 2020 tournament.
Some of the young tucks you should watch out for includes the versatile Kai Havertz. His Chelsea compatriot Timo Werner cannot be ruled out, too, thanks to his enterprising display at the European championships. Leroy Sane, Julian Brandt and Jamal Musiala will also be looking to put on a fantastic display.
5. It's the last Tournament for Many Football Greats.
We're all used to seeing football greats hang their boots at the end of every tournament. Well, that could be the case again when we head to the first winter world cup in Qatar. Italy's Giorgio Chiellini is one footballer we could all see at the world's grandest stage for the last time. His last summer was amazing after their victory against England in the Euro Finals. Recently, Juventus handed him a contract extension in a clear indication of his value both to the club and country.
You may also see football greats like Matts Hummels, Cristiano Ronaldo, Jordan Henderson, and Luka Modric last time at the world cup finals. Lionel Messi will also be trying his last shot at the FIFA world cup after an exciting 2021 summer outing where he won his first-ever major international title.
Bottom Line
The 2022 world cup presents an exciting opportunity both for the players and the fans. It will be yet another time for most of us to witness an epic showdown from teams drawn across the world.