Pato reportedly close to sign £30m deal with PSG
Pato reportedly close to sign £30m deal with PSG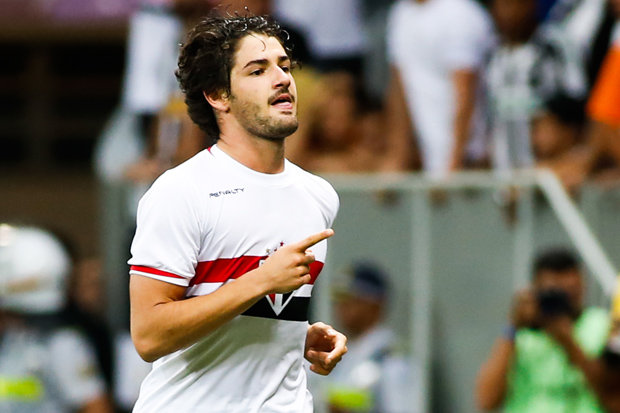 Paris Saint-Germain have reportedly agreed on a £30m deal for AC Milan's striker, Alexandre Pato, after several weeks of speculation.
According to AFP, Brazilian attacker Alexandre Pato is on his way to the French capital, to sign a three-and-a-half year deal with Paris Saint-Germain.
The news agency also reported that Carlo Ancelotti's side will pay just over £23m upfront to AC Milan, as the remainder £7m would come as bonuses, later on, for Pato. The 22-year-old forward was also offered a three-and-a-half year contract in which he will be paid around £6m per year.
Allegri insists Pato stays
Meanwhile, in Italy, the Rossoneri coach, Massimiliano Allegri, has insisted that Pato is needed in his squad, dismissing claims that the Brazilian youngster is preparing to play his last derby della Madonnina against Inter Milan, at the weekend.
"I really don't believe that this will be Pato's last derby," Allegri told Il Corriere della Sera.
"He did well against Atalanta on Sunday, despite me taking him off because I needed a striker with other characteristics."
"He won the penalty, hit the post and was involved in two or three attacks. He made ​​the most of his traits," the Italian coach added.
Pato has been constantly linked with a move to PSG, after he made some critical comments regarding the 44-year-old manager's methods.