Pato denies reports of PSG deal
Pato denies reports of PSG deal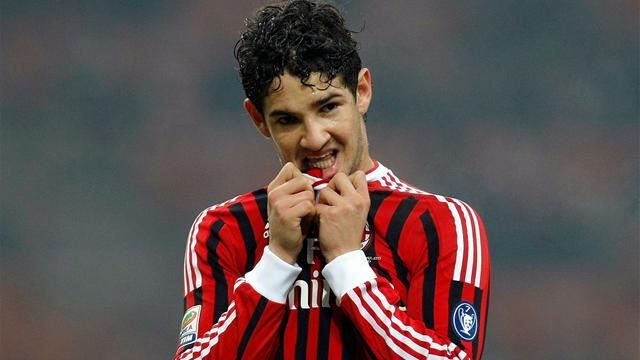 Brazilian international, Alexandre Pato, has insisted he is not leaving AC Milan, after reports from France claimed he was very close from finalising a deal with Paris Saint-Germain.
After earlier reports claiming that AC Milan attacker, Alexandre Pato, was due to sign a £30m deal with Ligue 1 giants, Paris Saint-Germain, the 22-year-old player has come out to deny such rumours saying he is staying in San Siro.
"Milan is my home. I did not want to interrupt my career with the Rossoneri after winning my first two trophies with this shirt," Pato told the club's official website.
"This joy will give me the energy to face the future matches with more enthusiasm and a greater desire to win and to score."
"Today is a special day for me. I thank president [Silvio] Berlusconi, the club and fans, who have always believed in me," he added.
Leonardo positive about deal
The Brazilian's attacker revelation comes a surprise, after PSG sporting director, Leonardo, had claimed earlier today that the deal was going ahead.
"On Pato, things are moving forward. There are some possibilities but we don't have an agreement yet," Leonardo told reporters.
The Rossoneri youngster, has been called 18 times for his national team, and has already scored 51 goals in 111 AC Milan matches, since arriving in San Siro, from Internacional, in 2007.