Mancini to be offered £15 million for new three-year deal
Mancini to be offered £15 million for new three-ye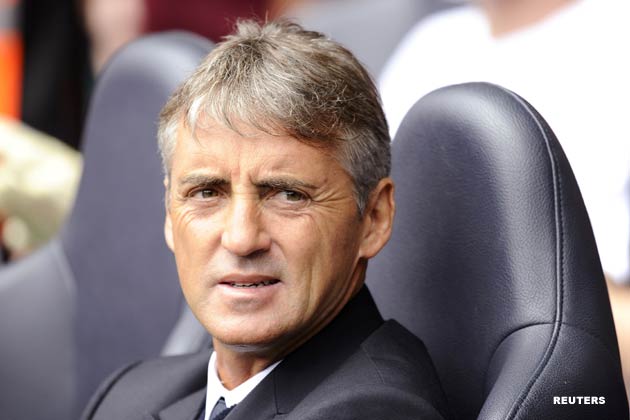 Manchester City are set to offer manager Roberto Mancini a new three-year contract worth £15 million in order to keep him at the Etihad Stadium.
Mancini has one year left in his current contract and his future has been put in doubt this season, but the club's owners want to tie the Italian tactician for the long-term regardless of whether his team will pull off the first Premier League win in 44 years or not, Goal.com reports.
"The contract is coming to Mancini. Everyone is concentrating on Sunday but as soon as the season finished Mancini will sit down with Sheikh Mansour and Al Mubarak," a source was quoted as saying.
It is understood it won't be difficult for the two parties to come to a definitive agreement and the report suggests as well that the new deal could be pen to paper in the next fortnight.
"It is just a matter of sorting out the detail and is regardless of the title. There will be no problem with the figures and it is expected to be sorted very soon."
Mancini claimed before Christmas that he would be happy to talk about a possible extension. The Italian arrived at the club from Inter Milan in December 2009 and is happy and established in England.