List Of Top Six Chelsea Goal Scorers Of All-Time With Goals
Chelsea surely feels proud because of the top-scor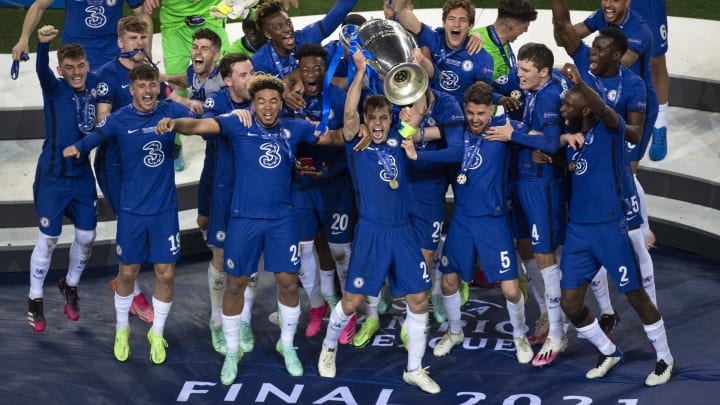 Chelsea surely feels proud because of the top-scorers of all time. Several iconic football players have represented the Blues over the years. However, there have been a few names that have been able to smash a century of goals for their club. Here is the list of top six Chelsea goal scorers of all-time with goals.
1 - Frank James Lampard (211)
Frank Lampard was not only a former football player but also the head coach of the Chelsea club for almost 2 years. Most football lovers consider him to be Chelsea's finest player ever. Frank was among the greatest midfielders of his time. In the Premier League, Frank made the record of making the maximum number of goals as a midfielder.
Moreover, from 2000 to 2010, Lampard was known as the Premier League Player of the Decade. We can surely say that the legacy Lampard will continue to echo in Stanford Bridge till the game of football exists in the world. He successfully made 211 goals in just 648 appearances.
2 - Bobby Tambling (202)
Robert Victor Tambling is commonly known as Bobby Tambling. He played forward and made 202 goals in the league competition until Frank succeeded at smashing home goal against Aston Villa. Moreover, for 47 years, Bobby was the all-time top scorer of Chelsea. With 164 goals, Bobby was the all-time highest scorer of Chelsea in football games.
3 - Kerry Michael Dixon (193)
Kerry Dixon is a popular football player who played as a forward. He won 2nd Division two times during his club career at Chelsea. Since legendary Kerry made 193 goals in the league competitions, he stands at number three of all-time top Chelsea goal scorers.
Moreover, Dixon was the top goalscorer in three seasons in a row. Kerry got the opportunity to represent the nation at the FIFA World Cup in 1986. He made 8 international appearances for the England national football team and succeeded in making 4 goals.
4 - Didier Yves DrogbaTebily (164)
If you are a big fan of the Blues, there is no need to introduce Didier Drogba. He is an Ivorian footballer who played as a striker and was the top scorer of all time. He is most popular because he played for the club Chelsea.
Drogba was able to make more scores for the club than any other foreign football player. Moreover, currently, he is the 4th highest scorer of all time for Chelsea. He received the title of African Footballer of the Year twice in his career.
5 - Roy Thomas Frank Bentley (150)
Roy Bentley was a forward football player who played 367 games for Chelsea. For a season, he got the opportunity to captain Chelsea to their 1st League Championship. Roy only received 12 caps for the England national side, even though he scored 9 times.
Roy managed to consecutively become top scorer 7 times after joining Chelsea. Although Bentley passed away on 20th April 2018, he will stay in the memory of every football player.
6 - Peter Leslie Osgood (150)
Just after Bentley, we have to mention another great player who left us in 2006 – Peter Osgood. Due to the notable strategies to win the games for his team, his statue was erected outside the Bridge. Peter is best known for representing Chelsea and Southampton as iconic football players at the club level. In the 1970s, he won 4 caps from England for his great performance.
Conclusion
We hope you are aware of the legendary football players who were top goal scorers for the Chelsea club. You might come across a lot of legendary footballers in the future. However, the name of these players will always echo in the mind of every Chelsea fan.