Ibrahimovic will complement Cavani, says Blanc
Ibrahimovic will complement Cavani, says Blanc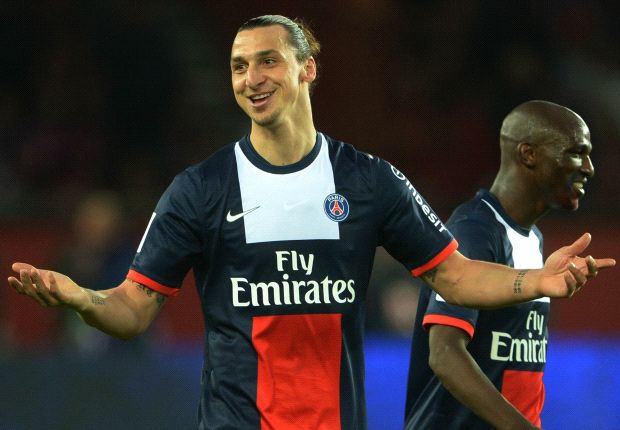 New Paris Saint-Germain manager Laurent Blanc believes Zlatan Ibrahimovic can form a lethal attacking partnership together with new signing Edinson Cavani.
Blanc feels both strikers can complement each other, and he also confirmed Italian midfielder Marco Verratti is part of his plans this season.
"I think he [Ibrahimovic] and Cavani will complement one another," he told reporters.
"I have talked a lot with Zlatan. I have no reason to believe that he or others will not be in Paris next year. He will join us in Sweden, and then we will analyse the players we have.
"I can tell you that if we have 30 players, someone will leave."
On Verratti, the former France captain said: "I have spoken with Marco and he is part of PSG this year.
"There have been rumours but the player has a contract with PSG."