How to judge Gareth Southgate's England
Ask any English football fan what they think about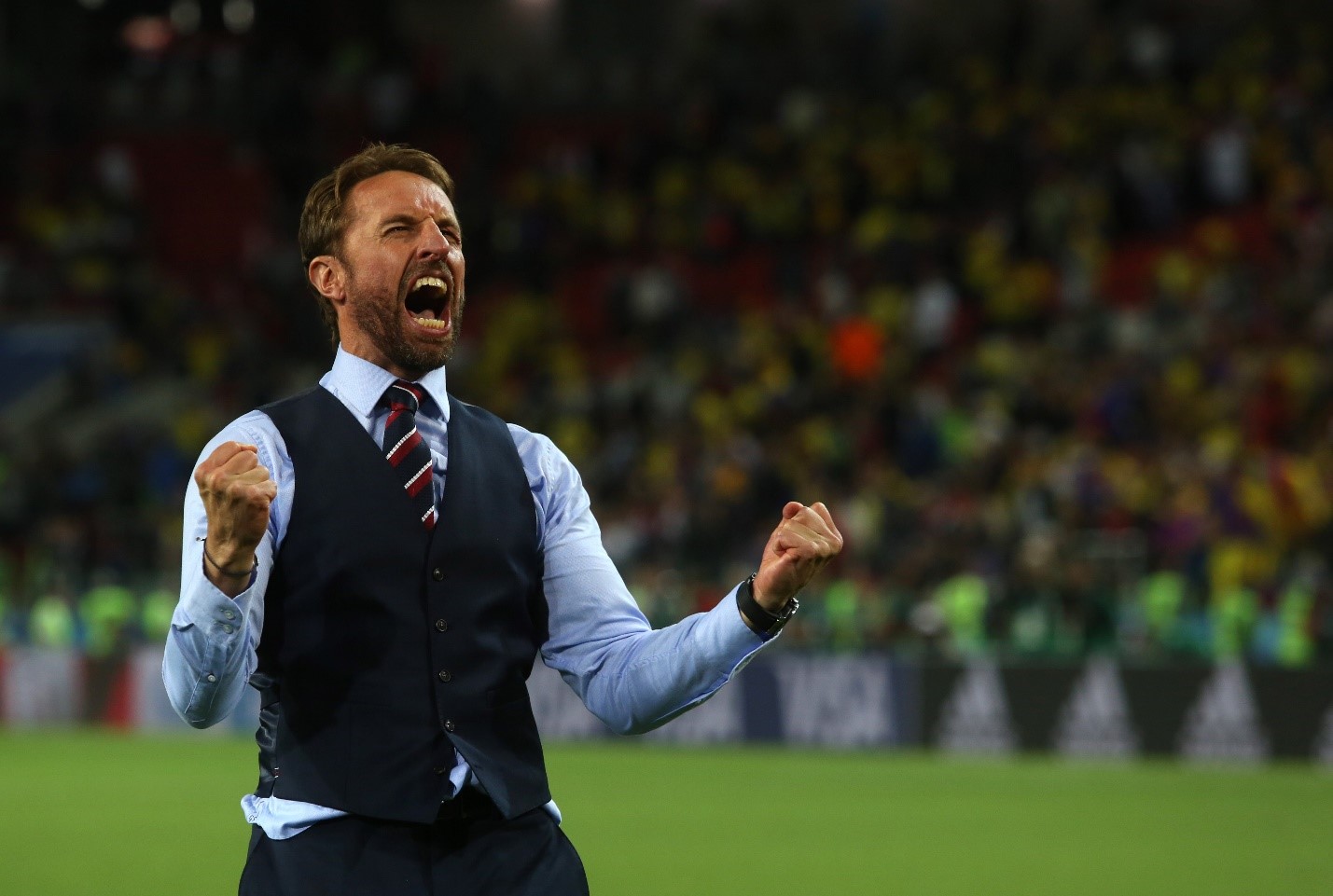 Ask any English football fan what they think about Gareth Southgate, and you're guaranteed to get a reply. Whether they follow the team home or away, or watch from the comfort of their living room, every supporter has an opinion on Southgate's side.
There's no doubting that, purely on results, Southgate has worked wonders with England. Following on from Sam Allardyce's ill-fated spell as England manager, Southgate led the team into the 2018 World Cup. He became only the third manager to reach a World Cup semi-final with England, after Alf Ramsey and Bobby Robson. He followed that up by reaching the final of Euro 2020, losing on penalties to Italy at Wembley Stadium.
That heartbreaking result aside, Southgate's time at the helm has been positive. He's brought young, talented players into the side, evolving from the experienced but limited team that contested the 2018 World Cup in Russia. With such a strong tournament record, it's no surprise that England are favorites on sites like Betdaq, with Qatar 2022 only months away.
But for all that optimism, Southgate has plenty of detractors. The 51-year-old manager has always played a heavily structured, some would say stilted, brand of football. England's tournament success has relied largely upon being solid, and difficult to break down, while capitalizing on counter attacks and maximizing the value of set pieces at the other end of the pitch.
For all the success it has brought England in terms of results, there's been little in the way of entertainment, and some fans have begun to grow weary of Southgate's safety-first approach to games. It's a criticism that has dogged the manager since he took the reins of the national side, and it's unlikely to disappear any time soon. Southgate's defenders will point to the fact that many, if not most, teams that taste international success tend to follow a similar path.
Didier Deschamps's France won the 2018 World Cup with a focus on structure, rather than maximizing the country's supremely talented pool of players. Portugal and Greece have both won the European Championship in the last decade through a largely solid, defensive approach. International football sees managers given limited time to work with their sides, and as such it's difficult for coaches to drill their sides in intricate, attacking football.
The exceptions to this in recent years only serve to prove the rule. Both Germany and Spain saw international success playing a more attacking brand of football. However, Germany's success came during Pep Guardiola's time at Bayern Munich. With the Catalan coach managing the largest club in the country, Joachim Löw simply built upon that blueprint, adapting it to the national side. Spain's triumphs are a similar story, Vicente del Bosque built upon the work that Guardiola did with Barcelona, adding the likes of Xabi Alonso and Sergio Ramos to that Catalan core.
The fact is that the only teams which have managed international success with attacking football are those built upon a core of players from one club, who already train to play in a certain way. Southgate has no such core to pick from, he picks player from a number of clubs, and English football isn't dominated by one club in the way Bayern Munich rules over the Bundesliga.
The criticism of Southgate has increased recently, primarily because of England's Nations League campaign. England find themselves bottom of Group A3 heading into the summer. Two losses to Hungary, along with draws against Germany and Italy, see England sitting in the relegation spot. With a trip to Italy and a home game against Germany in September, relegation to League B is a real possibility.
While it's a disappointment, context has to be taken into account. It's been a long season for many of these players, and at times they've looked dead on their feet. A quadruple header of international fixtures to end the sporting year is unlikely to get the best out of them. In addition, France find themselves in a similar position, sitting bottom of their group, having lost twice to Denmark, suggesting that such a series of events isn't the calamity some would insist.
All things considered, while avoiding relegation in the Nations League would be preferable, the competition should carry little weight in how Southgate is ultimately assessed. The England manager has done a sterling job at international tournaments to date and, while his style will never suit everybody, there's no reason for England fans not to be optimistic ahead of this year's World Cup.