Have Arsenal Blown Their Top Four Chances?
Just a few short days ago, everything was looking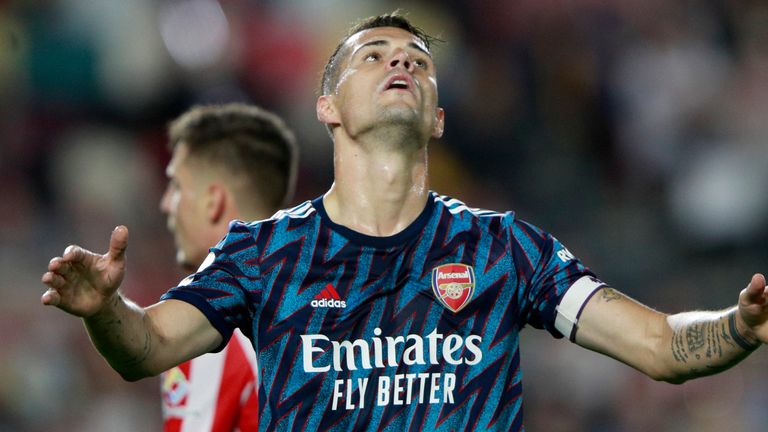 Just a few short days ago, everything was looking very rosy for Mikel Arteta and Arsenal in their push for a top-four finish. They had a healthy lead ahead of the likes of Tottenham, Manchester United, West Ham, and Wolves and games in hand over their rivals for the final Champions League berth. Then disaster struck.
Everything was well and truly in the Gunners' favour, and the odds at soccer Betway certainly reflected that; however, only two poor results have shattered the North London outfit's chances of a return to the top table of European football.
A 3-0 loss to Crystal Palace certainly took the gloss off a great run of form that had seen Arteta's men win six of their previous seven Premier League games (the only defeat coming at the hands of quadruple chasers, Liverpool).
That defeat to the Eagles was hard enough to swallow, but to then lose at home to a Brighton side that had lost six of their last seven games (and scored just one goal in the process) may well be the crushing blow that does irreparable damage.
While Arsenal were losing to Palace and Brighton, their arch-rivals Tottenham were continuing to close the gap, and now Antonio Conte's side have managed to not overhaul Arsenal but also open a three-point gap and a wide goal difference cushion to boot.
That doesn't mean that Arsenal's top-four hopes are over, but they are certainly hanging by a threat. Now even if they were to defeat Tottenham in the North London derby next month, it might still not be enough to topple them in the fourth place race.
Lack of Options
Arteta's squad have been found wanting, and that's, in part, due to the paucity of options in some areas of the squad. For instance, the Arsenal manager allowed Pierre-Emerick Aubameyang to leave for Barcelona (for free), and that left him with only two recognized options to fill his central striking position.
Alexandre Lacazette has managed just one goal in 2022, and that came from the penalty spot, and Eddie Nketiah hasn't scored a Premier League goal since April 2021. Meanwhile, it should be added that Aubameyang has netted ten goals in 14 games at the Nou Camp.
Arsenal still have a chance to get back to the top four club, having failed to make it to such lofty heights for the past five seasons, but it will take a Herculean effort.
No Room for Error
Arsenal now have eight games left to play, eight cup finals, to salvage their season. There are more than a few tricky encounters to negotiate. Trips away to Chelsea, West Ham, and Tottenham await Arteta, and so does a home game with Manchester United.
Antonio Conte's side have a trip to Anfield, but aside from that and their game against Arsenal, their run-in looks fairly sedate. Also, you need to factor in that the Italian's side are high on confidence right now, and it's their battle to lose.
Essentially the clash between Tottenham and Arsenal on May 12th is going to be one hell of a Titanic struggle, and if Spurs don't lose, then they are virtual certainties to clinch a Champions League berth.