Germain: Falcao over Ibrahimovic
Germain: Falcao over Ibrahimovic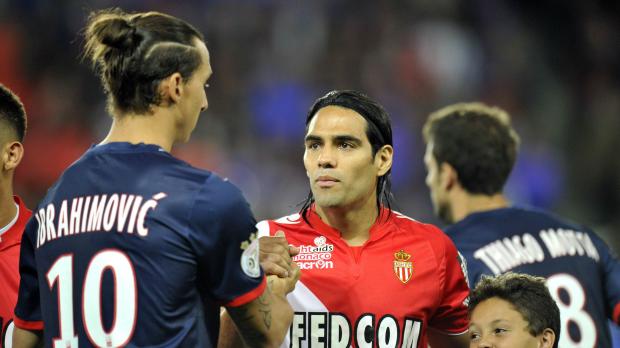 Monaco striker Valere Germain is excited at the prospect of training and playing alongside new signing Radamel Falcao and expects his side to compete with PSG for the title.
Germain also revealed that he prefers Falcao to PSG striker Zlatan Ibrahimovic.
Ibrahimovic helped PSG to win the league title after a 19 year wait scoring 30 goals but it is big spending Monaco that will most likely put up the biggest challenge to the Parisians retaining their crown.
I prefer Falcao," Germain, 23, told Le Parisien. "Even if the two strikers are very different.
"Radamel is a scorer and - especially - a real fighter. He is one of the best strikers in the world. We are very pleased to welcome him.
"I often watched him on television and now I will be able to train and play with him. This is fabulous!
"Besides, with Moutinho, Falcao and Rodriguez, we will be able to challenge all the teams in Ligue 1, even those of Europe. We will try to compete with PSG next season [for the title]."
Monaco's buy out by Russian billionaire Dmitry Rybolovlev has turned around their fortunes while struggling in Ligue 2 and Claudio Ranieri has helped to lead the club back into Ligue 1.