Eric Abidal wishes to end career in Barcelona
Eric Abidal wishes to end career in Barcelona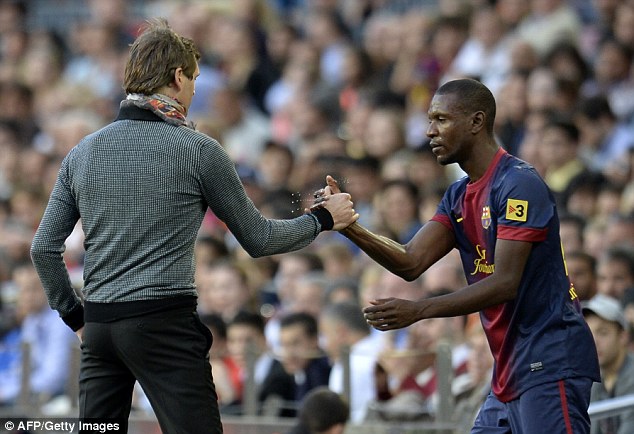 Barcelona defender, Eric Abidal, has expressed his wish to end his career at the Camp Nou, after the team's vice president has announced earlier today that a contract renewal between the Catalans and Abidal is close.
Eric Abidal is thrilled with the statement made by Barcelona's vice president, Josep Maria Bartomeu, earlier today, saying that the defender's deal extension will happen soon. Abidal has, then, manifested his wish to remain at the Camp Nou side until the end of his career.
"The club wants to extend my deal and I want to continue my adventure with Barcelona," Abidal told Telefoot.
"Like I have always said before, I want to end my career at Barcelona. Things are complicated, but it's clear we will reach a solution. I think we can all reach an agreement," he added.
The France International has a contract with the Catalans which is due at the end of the season. The 32-year old defender stayed at the bench at Barça's 4-0 win over Zaragoza, on Saturday evening's La Liga match.