Chelsea Look Almost Invincible Under Tuchel
Chelsea have been as close to a sure thing as you'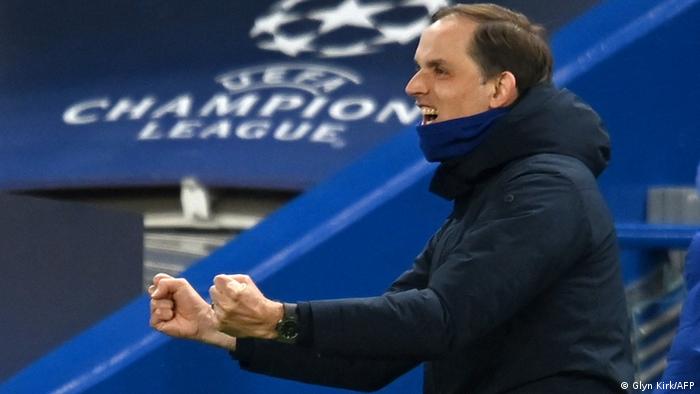 Chelsea have been as close to a sure thing as you'll find in the Premier League since Thomas Tuchel's appointment in January. The former PSG coach has overseen a remarkable run of form for the Blues, undefeated in 14 of his first 15 league games.
With a place in the top four in their own control, Chelsea are also in the FA Cup final after seeing off Manchester City in the semi-final, ending their 'quadruple' hopes in the process. Despite a stern test on the horizon against Leicester City at Wembley, Chelsea are favourites at evens to win the trophy according to the FA Cup odds from Betfair.
Lockdown Defence
We are stronger together! That's how we reach the hardest goals. Congratulations to the entire team and staff for this great victory
Under Tuchel, Chelsea have looked extremely sturdy at the back, conceding only eight goals in those opening 15 matches, with five of those coming in a freak 5-2 loss to West Bromwich Albion in April. Chelsea's stingy defensive record has made them tough to beat, and punters looking for football tips for free could find value in a Chelsea double to make the top four and win the FA Cup this season.
Despite the club hierarchy dropping a bundle of cash to bring Thiago Silva and his huge wages on to the Chelsea books, the standouts of the new-look defence under Tuchel have been players that made their name under former coach Frank Lampard. Reece James, Kurt Zouma, Antonio Rüdiger and Andreas Christensen have all seen steady game time in 2021 and rewarded Tuchel's faith with clean sheet after clean sheet. César Azpilicueta and Marcos Alonso, two players thought to be on their way out at Chelsea, have also contributed under Tuchel's rotation to great effect.
Misfiring Attack
Where Chelsea fans might be concerned is the opposite end of the pitch. Tuchel's side have 20 league goals in those 15 games, a decent return, but most of those have come from Mason Mount, Christian Pulisic, or from the penalty spot in the form of Jorginho.
Former coach Frank Lampard, of course, oversaw a successful first season in charge, utilising the club's younger players owing to a transfer ban. It was only when the ban was lifted and Lampard was afforded bigger names that Chelsea's performances no longer aligned with his transfer budget and he was sacked.
The biggest culprits were Chelsea's most high-profile signings in Kai Havertz and Timo Werner. Costing £70 million and £50 million respectively, Chelsea fans had high expectations for two of Europe's brightest young players, but they failed to launch under Lampard. With many pundits believing that Tuchel could be the man to bring the best out of his fellow Germans, then, it's been a surprise to see both Havertz and Werner continue their lukewarm seasons under the new coach.
Still, thanks to the excellent goal-scoring returns from Pulisic and Mount, the attacking guns going quiet is no cause for concern just yet. Tuchel also knows his side often only have to score one goal to win games on account of their suffocating defenders, too. But if they were to miss top four and lose in the FA Cup final, surely Havertz, Werner and their manager will be the first to have fingers pointed their way.