Carrick praises best ever boss Ferguson
Carrick praises best ever boss Ferguson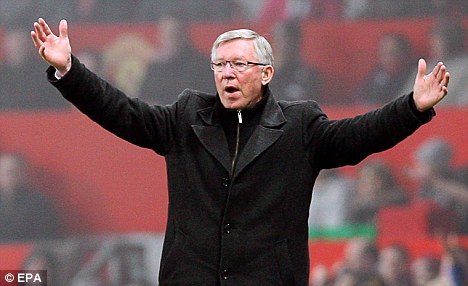 Manchester United midfielder Michael Carrick has praised retiring manager Sir Alex Ferguson as the greatest ever boss in history.
The 71-year-old is set for his final game as Red Devils' coach in Old Trafford on Sunday, and the England international, who has played under the Scotsman since since moving from Tottenham in 2006 told the BBC: "He is arguably the best manager of all time so for him to be sitting in the changing room and telling us it was his time to retire, it was quite an emotional time.
"I am grateful to have been able to play in one of his teams and play for this great club. He is an incredible manager and an incredible man. His man-management, his hunger for success, his drive and desire makes him a one-off.
"Everyone is still coming to terms with the fact he is leaving and and a new manager is coming in. It has been a strange week to say the least. The initial thoughts were really disappointed and quite gutted when the manager told us as a team. It was quite sad in the dressing room.
"Plenty of people can have success over a short time but to keep evolving and changing his team and changing his approach to management is sensational and will never be repeated."