Bet on the Hot Shots at Euro 2020
With Euro 2020 just a few weeks away, many are loo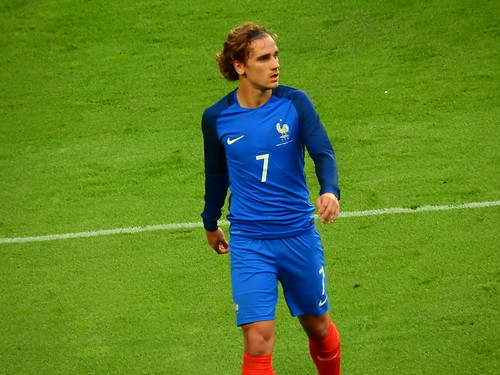 With Euro 2020 just a few weeks away, many are looking at the betting opportunities that a tournament of this magnitude provides. Naturally, with the event yet to get underway, the majority of bettors will be looking at the outright winner market but there are alternatives.
Another long term ante post option that remains popular among the betting community is that of Top Goalscorer. Who will finish the tournament with the most goals to seal a notable individual honour while delivering a profit to some lucky punters?
Vital Statistics
As with any sports betting market, tournament top goalscorer options list some obvious favourites but, because there are so many potential winners, value can be found for those who make the correct call.
Going back to Euro 2016, the man who came through to deliver the profit was France's Antoine Griezmann. As a noted striker, Griezmann was a short priced option ahead of the competition and he duly delivered with six goals in seven games.
The obvious picks don't always, however, come through. Four years further back, a six-way tie at the top of the scoring charts included Russia's central midfielder Alan Dzagoev. Note at this point that sportsbook's dead heat rules should apply in the event of a draw.
While there have been other exceptions, over the course of 15 previous European Championships dating back to 1960, strikers usually deliver the profits. Previous top goalscorers has included some prolific names such as Cristiano Ronaldo, Alan Shearer, Dennis Bergkamp, Marco Van Basten, Gerd Muller and David Villa. Previous stats are useful but what can they tell us about this market moving forward?
The Strategy
Top goal scorers in any tournament tend to play for sides who are likely to go deep into the competition. 2016 winner Antoine Griezmann is a case in point with his French side progressing all the way to the final. We'll skip 2012 as a six-way tie is exceptionally rare and we'll move on instead to Euro 2008. Here, the top goal scorer in the competition was David Villa who was part of a Spain side that won the trophy.
In terms of forming a strategy, this is the first point to keep in mind. While there can be exceptions, those who deliver the profits in the top goalscorer betting are likely to be playing for the most successful teams.
Euro 2020 Top Scorer Favourites
According to the bookmakers, the man most likely to finish Euro 2020 as the tournament's top goalscorer is England's Harry Kane. The markets are still opening but sportsbooks in Kenya linked to sbo.net list Kane as a general 5/1 chance.
Behind the market favourite, Cristiano Ronaldo, Kylian Mbappe and Romelu Lukaku can all be found at 10/1 in places. Those three play for Portugal, France and Belgium respectively and, in all cases, their sides are expected to go deep into the tournament.
Those odds will shift in the weeks leading up to the competition and sbo.net will continue to update them as they move. With news, opinion and links to offers and promotions included, this is a useful 'one-stop shop' for anyone interested in betting on Euro 2020.
Long Shots to Consider
Kane, Ronaldo, Mbappe and Lukaku are all prolific players for club and country and all four look to have a good chance in this market. Behind the leaders, one of the names that will interest bettors is that of Antoine Griezmann who is on offer at 20/1 in places. As the winner of the award in 2016, Griezmann knows what it takes to find the net on the big occasions and that's an excellent figure.
Other options here might include the German pair of Timo Werner and Serge Gnabry while Belgium midfielder Eden Hazard looks to be a good potential long shot. At this point it's worth bearing in mind that legendary French international Michel Platini scored nine goals from midfield in 1984 and this remains a record for any European Championship tournament.
Form and potential injury concerns will also play their part so remember to keep following news updates in the lead up to Euro 2020. In the meantime, there are lots of names to consider in this popular market.