Bernard not joining Arsenal, claims agent
Bernard not joining Arsenal, claims agent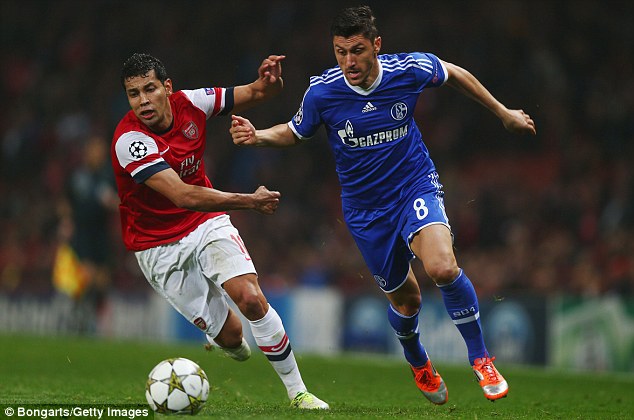 Atletico Mineiro striker Bernard will not be joining Arsenal, or any Premier League club, this summer, according to his agent.
The 20-year-old, who has been linked with Arsenal, Liverpool and Tottenham in recent weeks, is apparently close from joining Portuguese champions Porto.
Although Porto coach Paulo Fonseca refused to comment of growing speculation that Bernard is set to complete a transfer to Estadio do Dragao, his agent, Adriano Spodato, admitted he would like his client to move to Portugal.
"I don't have any information about Bernard," Fonseca told reporters.
"I only speak about the players who are here. I don't know if he is coming and I will not speak about somebody not in the squad."
However, Spodato said in the Portuguese press: "It should be between those [clubs]. On Monday or Tuesday there should be something more concrete.
"If it was up to me, Bernard would be a Porto player. I told him that this is the best way. It is preferable to enter a medium, but good, European club, rather than risk a top club and have no space to play. Indeed, Bernard is very interested in going to Porto."