Are Borussia Dortmund poised for European domination next season?
It has been seven years since Jurgen Klopp's Borus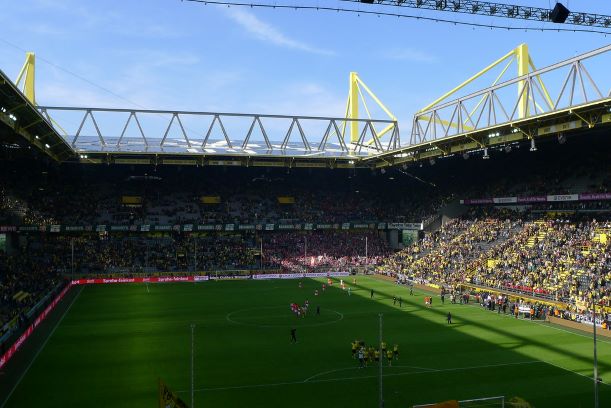 It has been seven years since Jurgen Klopp's Borussia Dortmund made it to the Champions League final in London.
The competition's finale saw The Black and Yellows pitted up against Bavarian giants Bayern Munich. Dortmund had finished runners up to Bayern by a huge 25 points in the Bundesliga that season and their inferiority continued in the all-German final.
Not only did Bayern win the final, but they soon hoovered up all Dortmund's best players. First, it was wonderkid Mario Götze, then superstar goal machine Robert Lewandowski and, finally, defensive rock Mats Hummels.
In weakening their rivals, Bayern stamped out all domestic opposition. Much like how Manchester United, who are the fourth favourites to win the division this season at 11/1 in current Premier League odds, used to operate in the nineties.
However, mega clubs used to picking off their rival's best talent, just don't seem to have the money at the moment. Former Dortmund man Jurgen Klopp's Liverpool serve as a good example of this.
In fact, BILD reported last year that the Dortmund hierarchy passed an 'internal resolution' stating they would no longer sell to direct rivals.
Christian Pulisic is a prime example of this. After being linked with Bayern and the player keen to leave, Dortmund decisively opted to sell him to Chelsea – through fear he would join the Bavarians for free in the summer of 2020.
After years of selling stars for hundreds of millions, Dortmund are in a position of strength and can kick on with their young core, safe in the knowledge they do not have to sell for a bargain price anymore.
Julian Brandt, Dan-Axel Zagadou, Giovanni Reyna and Erling Haaland are just a few of the young stars ready to make the leap and challenge for silverware. However, these exciting young players aren't inexperienced – all have played many first-team games and are already miles ahead of similarly-aged prospects.
With the Westfalenstadion outfit able to retain their most valuable talent in seasons to come, could we be about to see the club finally challenge again for major honours?There could be two potential stumbling blocks. Their Swiss head coach Lucien Favre has come in for some criticism during his time in North Rhine-Westphalia, with many citing his team's fragility in crunch time.
Bayern have been there for the taking in the last two 'transitional' seasons, with the defending champions battling managerial instability and a drastic squad overhaul. Yet, the Black and Yellow have not been anywhere near lifting their first Bundesliga in eight years.
Dortmund love a larger than life leader in the dugout, but Favre is far from filling the shoes Klopp left behind.
The second issue is the power of Dortmund's crowd. Known around the world for their 'Yellow Wall', 80,000 fans filling the terraces every game is a big home advantage. However, with little or no supporters being allowed into stadiums around the world, their game-winning atmosphere is nowhere to be seen. The stadium's aura is gone.
If Dortmund can keep hold of their young core and they continue to develop at their current rate, they could well challenge for the Bundesliga title. If they resolve their manager problem and add a few clever pieces to the squad, then European honours could be the next step.