Will the Next Generation of Football Fans be Betting?
The future of sports betting and gambling in gener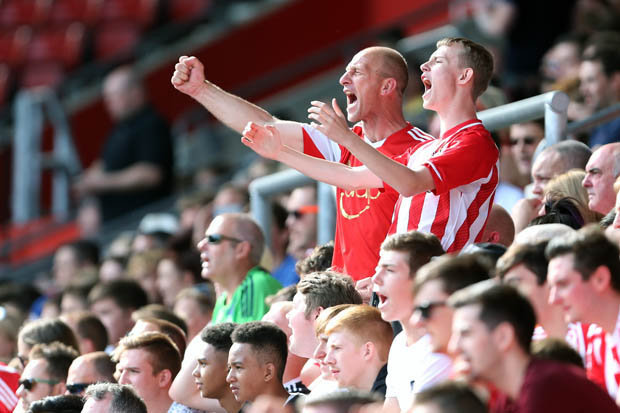 The future of sports betting and gambling in general has been a hot button issue of late. Politicians, industry experts and plenty of others besides have had their say. All manner of topics have been covered. The effects of gambling addiction and other forms of problem gambling have been discussed at length.
What the gambling industry needs to do to tackle those issues is a subject that has been addressed in many ways. There's no doubt that it's an important thing to get a handle on. New regulations have already been introduced in order to do so. Plenty more are potentially in the pipeline.
What remains to be seen is what those regulations might do to the gambling industry and to sports betting more specifically. In short, it begs the question of whether the next generation of football fans will be betting at all.
To address that question, we're going to take a look at what the future may hold for sports betting. To give as rounded a picture as possible, we'll look at it from both angles. First, we'll assess how the gambling industry may change in the coming years. Then, we'll try to analyse whether sports betting is growing or diminishing in popularity.
Regulation & Evolution
The UK's is one of the largest regulated gambling industries in the world. In the tax year 2017/18, companies in the sector achieved a gross gambling yield (the total amount made after tax) of £14.4 billion. That's according to official statistics from the Gambling Commission.
Gambling has become such a major industry in quite a short period of time. It's not much more than two decades ago that the relaxation of government legislation gave companies greater room to develop. Such rapid growth has – perhaps inevitably – created problems. Regulation is in many cases outdated and there are noticeable problems within the industry.
Those problems have attracted more and more attention from politicians of late. That attention has spawned new, stricter regulation for the gambling industry in a number of areas. The highest profile examples are £2 stake limits for fixed-odds betting terminals (FOBTs) and a crackdown on gambling ads.
A possible increase in the Point of Consumption (POC) tax rate has also recently been mooted. Currently online gambling providers serving the UK market pay that tax at a rate of 15%. It's possible that it may soon increase to around 20%.
All of those changes in regulation will likely have an impact on gambling firms' bottom lines. As a result, they could change the shape and make-up of gambling as a whole. As an industry, it will have to adapt and evolve to the new circumstances.
The FOBT limitations will almost certainly see the number of UK betting shops fall. Increased taxes and stricter limits on advertising may also see the amount of online operators in the UK decline over time. Such a massive industry, however, will not be brought down by what are some quite minor regulatory changes.
Appetite for Betting
The next generation of football fans look likely to still have the opportunity to bet. Will they, however, have the same appetite for betting as the current crop? Or, are attitudes towards betting changing in such a way that might have a damaging impact on the gambling industry?
Recent Gambling Commission research into gambling participation provides some interesting clues. According to a report from early 2018, 45% of those surveyed had gambled in the four weeks before the survey. That was down a little from a figure of 48% the previous year.
The survey also found that the age group most likely to have gambled in the prior four weeks were those aged 55-64. That's not particularly good news for the future of the gambling industry. Neither is the fact that slightly fewer people aged 16-24 (13% rather than 16%) had participated in online gambling.
Looking at sports betting and football betting more specifically, the findings were a little more positive. Removing the National Lottery from the participation equation (leaving sports betting as the main gambling activity), showed that it was actually 16-34 year-olds who were the most active gamblers. Football, meanwhile, was the most popular sport for betting.
It seems likely that the gambling industry is going to be here to stay. Regulation alone is unlikely to have a fatal impact. Whilst gambling's popularity may be falling, it's hardly going off a cliff. The next generation of football fans, then, will almost certainly be betting.
Where or how they will be betting, though, is anyone's guess. The gambling industry evolves at pace and can change shape in a handful of years. You only need compare gambling in 1999 – just 20 years ago – and the industry today for proof of that.