Why Karim Benzema Deserves The Ballon D'Or
Cristiano Ronaldo. Raul and then Karim Benzema. Th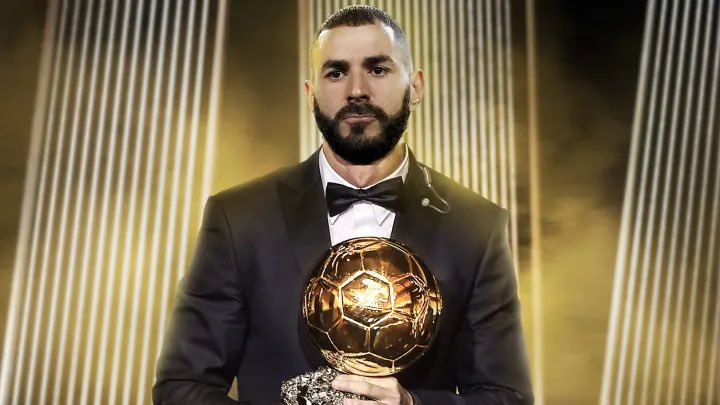 Cristiano Ronaldo. Raul and then Karim Benzema. Three glorious names in the history of the greatest club in the world, Real Madrid. These players, past and present are the three greatest goalscorers for Los Blancos and have earned the right to be called legends, but one name is only just getting the recognition his undoubted quality deserves. He has carried Real Madrid on his back this season, scoring 39 times in all competitions, which is his most prolific in his time at the Santiago Bernabeu, belying his grand old age of 34.
Benzema, over the years, has earned a reputation as one of the most selfless strikers in the game. He's constantly allowed other players to take the center stage, but not becoming irrelevant to the point of not starting games. Since strike partner, Ronaldo left the club, he has grown in leaps and bounds, coming out of the shadows and becoming the go-to guy for goals and clutch moments. This term, he leads La Liga for goals and assists, combining a deadly array of attacking skills that makes him so dangerous.
But it is in the Champions League that he has reserved his best performances. He scored back-to-back hat-tricks in the Round of 16 against PSG and Chelsea, highlighting his ascent to the top of the strikers league in Europe alongside Robert Lewandowski. Madrid are on course for three trophies this term under manager, Carlo Ancelotti, with the Champions League and La Liga up for grabs to join the Super Cup they won in January with Benzema scoring the winning goal against Athletic Bilbao.
There have been talks of a Ballon D'Or conversation but he will have competition from the likes of Mohammed Salah and Kevin De Bruyne. Both players, who ply their trade with Liverpool and Manchester City are also on course to have truly exceptional seasons. Salah is the leading goalscorer in a Liverpool team gunning for an unprecedented quadruple, while City's De Bruyne is also on course for a Premier League and Champions League double. Real Madrid plays Manchester City in the first leg of their Champions League at The Etihad on Wednesday, with Benzema looking forward to adding to his 12-goal haul in the tournament.
Benzema has clapped for others in the past, and it might be his turn to be rightly applauded. Keep up these performances, it won't be a surprise if he wins the Ballon D'Or.
The odds
The bookies have Benzema as slight favorite but shop around for the most favorable odds and for a lighter bet try online casinos usa and claim free rewards.
If you're in Australia try the best online casinos for australians games here to get bonuses and high percentage payouts.