What Star Players Could Be Heading to The Premier League This Year
The Premier League's top clubs have begun the proc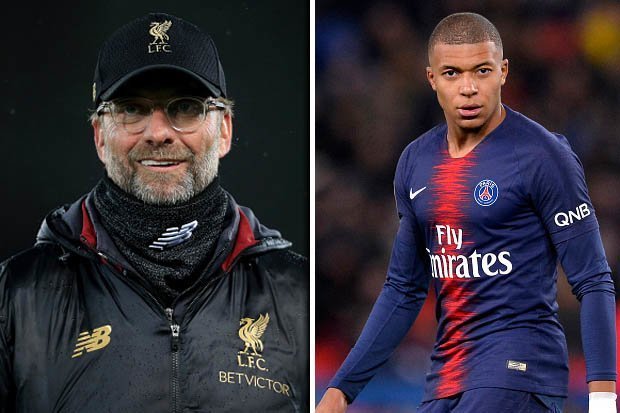 The Premier League's top clubs have begun the process of bolstering their ranks and speculation is running wild with rumours as to which players are on the move. Here are some of the top players that have been rumoured to be heading to the Premier League this year according to sites like Timeform.
Kylian Mbappe
Paris Saint-Germain superstar Kylian Mbappe has done very little to put a halt to the speculation over him heading to Liverpool, despite PSG stating that they have no intention of selling one of their leading players. In an interview with ESPN, Mbappe praised Jurgen Klopp and said that he would want to play with Liverpool because they won the Champions League. It was far from confirmation that he would be leaving PSG but there's no doubt that the Frenchman would be happy to have his name connected to the club.
Matthijs de Ligt
De Ligt's future has been a hot topic this year. The in-demand Ajax captain is largely considered to be a smart investment and at just 19, he's cemented himself as one of the best defenders in Europe. Barcelona was the first club to be associated with de Ligt but since then, Manchester United has been associated with the sensation. Football expert Julien Laurens has stated that the teenager has his pick of his next destination with so much interest in his talents.
Aaron Mooy
Star player Aaron Mooy, who's currently at relegated Huddersfield Town, has been strongly connected with a range of Premier League teams. As many as six Premier League teams have been vying for the signature of the midfielder, including Newcastle United. Mooy was initially on a season-long loan but took on a permanent deal as of June 2017, scoring seven goals in 65 appearances. The 28-year-old was a bright spark last season for Huddersfield and certainly has the potential to play in the Premier League on a regular basis.
Phillipe Coutinho
Coutinho was rumoured to be making a sensational return to Liverpool, but there have also been recent claims that Manchester United, Chelsea and PSG are all interested in the player. Coutinho at Liverpool would be logical, given Klopp's eagerness to ensure the team don't become complacent after their Champions League success. But it seems that Liverpool are no longer interested so the player's attention may head elsewhere.
Jadon Sancho
Dortmund star Jadon Sancho has been eyed up by Manchester United on the condition that Paul Pogba is granted his wish to leave Old Trafford. The 19-year-old was initially spotted as a summer target back in January, but after United's poor end of season form it seemed that the club's chances of signing Sancho were at an end. However, the club believes that they could afford him if Pogba leaves, while also enabling him to fill the void left by Pogba from a commercial standpoint. England and Tottenham have also been chasing him, meaning United will need to make a decision fast if they want to secure him.