Wenger backs Fabregas to stay at Barcelona
Wenger backs Fabregas to stay at Barcelona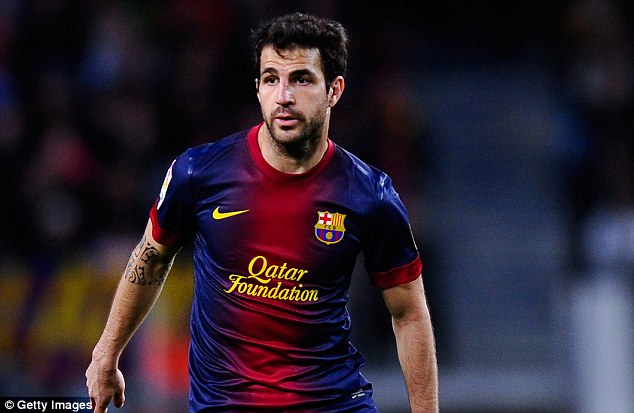 Arsene Wenger believes Barcelona midfielder Cesc Fabregas will stay at Camp Nou this summer, despite interest from Manchester United.
The Arsenal boss coached the Spain international for eight-years at the Emirates, before Fabregas returned to his native Catalonia in 2011.
"What I know is that Fabregas will stay on more year, at least, in Barcelona," Wenger told reporters.
"That's the information I have.
"If that changes, I don't know. But that's what I've been told."
The Frenchman's comments come after new Barcelona manager Tata Martino stated he would leave it up to Fabregas to decide whether he wanted to move to Old Trafford.