US and Japan: Stunning examples of developing footballing nations
For a long time, international football has been d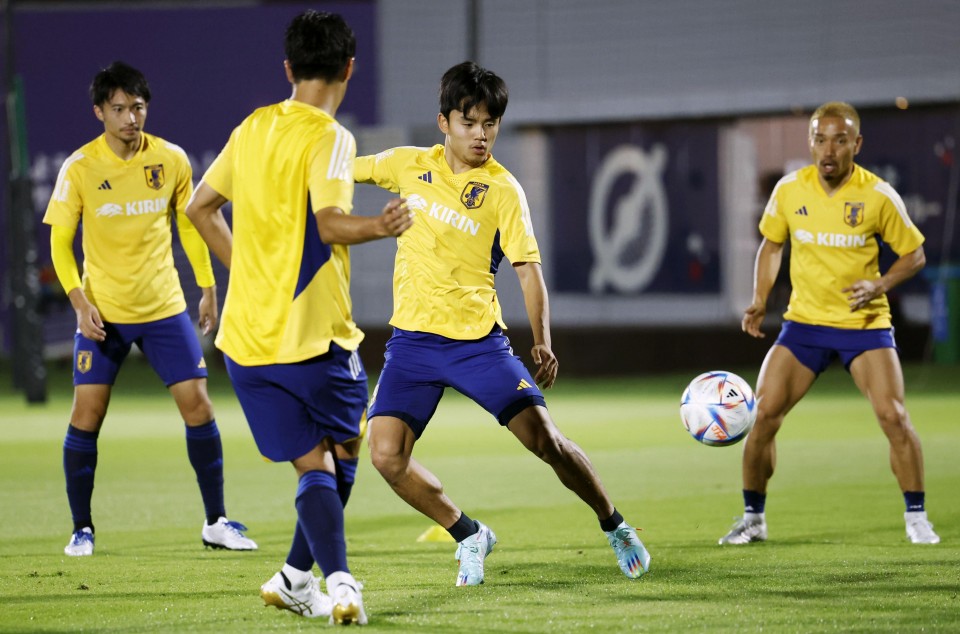 For a long time, international football has been dominated by European and South American teams, with the likes of Brazil, Argentina, Germany and France winning the most FIFA World Cups in history.
Nations from other continents, such as Asia and North America, have struggled to compete in some circumstances due to infrastructure, and in others, culture is a factor, with some countries favouring another sport over football. The United States of America presents a huge example of the barrier of other sports halting the development of football, as well as the potential of a nation if the sport can be made accessible to the vast majority.
The United States' strides to improve
For many years sports such as American football, basketball and baseball received more focus as they are traditional American sports. But in the last 30 to 40 years, football has grown rapidly in the US, at least partially due to the incredible success of the US women's team. On the men's side, this has been shown by the quality of a young and exciting national team that reached the round of 16 in Qatar. An experienced Netherlands side featuring the likes of Virgil van Dijk and Frenkie de Jong was ultimately a step too far, but the tournament was a sign of strong progress overall. They will now return to club football, but many will be returning to top European clubs, which was a rarity in the past for a US national.
Never gave up. Keep your heads high. 🇺🇸 pic.twitter.com/FptxDDBach

— Major League Soccer (@MLS) December 3, 2022
The Netherlands are one of the favourites in the World Cup odds. They're priced at 14/1 to become world champions, and there was no shame in failing to defeat one of the strongest nations. The USA were by no means blown away by their opposition, and the fact they remained firmly in the game with around 10 minutes to go shows that the USMNT can go toe-to-toe with the European heavyweights.
Less than a decade ago, top sporting nations from Europe were almost expected to beat the USA as the American squad, featuring mainly Major League Soccer players, was not strong enough to compete. However, the domestic league is much stronger now and has built a reputation as a solid development league, with talents going on to play for clubs such as Bayern Munich and Arsenal.
Japan's footballing growth
Many Asian nations similar to the US have made strides to improve their leagues through increased investment, which has improved the quality of imports and exports into and from the league. For example in Japan, the domestic league has begun to nurture many talents at a young age that go on to join European clubs once they are prepared for the step up. Celtic have signed a contingent of Japanese players in recent years, many of which played in the World Cup this year as Japan reached the knockout stage after dumping Germany out in the group stage.
The Japanese talent factory of Cerezo Osaka has been a huge player in improving the Japanese squad in recent history. It has produced Shinji Kagawa, who went on to win numerous trophies at Borussia Dortmund and Manchester United, as well as Takumi Minamino, who played for Liverpool recently and has been one of Japan's star players. Japan is an extremely rich country, and in the 21st century, it has begun to increase investment in football, with many top-flight clubs establishing a strong reputation for finding talent and preparing young stars for the European stage.
🇯🇵 Japan and Takumi Minamino recorded a historic victory over Germany in the World Cup yesterday!

Taki's come a long way, and we're so proud of him 👏 #南野拓実 pic.twitter.com/ZQigZaBA6f

— FC Red Bull Salzburg EN (@FCRBS_en) November 24, 2022
Japan as a national team has at times been criticised for not being physically imposing enough but at this year's World Cup, that was no issue at all, as they defeated both Spain and Germany in the groups. Their off-the-ball intensity was second to none as they brought a pressing game some would expect of a typical Jurgen Klopp set-up. Coaching has certainly improved massively in Japan, in a developmental and tactical aspect.
Japan and the US are huge indicators that the rest of the world is rapidly catching up to Europe and South America on the football pitch. There is no longer a huge disparity in terms of investment into the game at all levels, and the popularity of the game in Asia and North America continues to grow, year after year. They are already building young squads capable of competing with some of the strongest nations on the international stage, we could be just decades away from a World Cup triumph from a fresh country outside of Europe and South America.