Upcoming fixtures that could determine the title race
Some are saying that the Premier League is already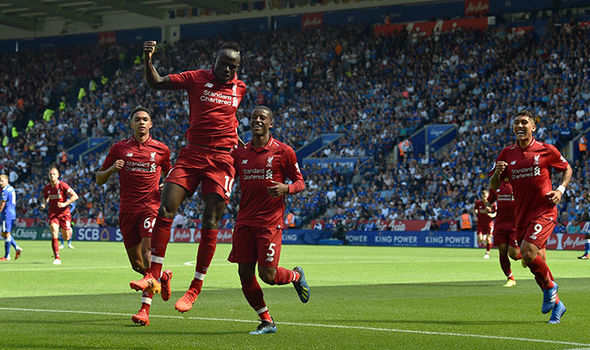 Some are saying that the Premier League is already wrapped up, in spite of the fact that we are only 12 games in. Liverpool have made an exceptional start to the year and now look to push on finish the season in style. But there is still a lot of football left to play including some hugely important fixtures of the following weeks. These fixtures have the chance to change the course of the season, or settle it for good – so here we take a look at some of the most important upcoming fixtures and the contenders for the title race that you should consider paying close attention to. If you were interested in placing a bet this week, here are some free tips for Saturday.
Manchester City vs Chelsea – Saturday 23 November
Manchester City need to bounce back from the disappointment of losing to Liverpool, and they have the chance to do so with a key fixture against the team situated directly above them. For City it is the chance to reaffirm themselves as the biggest threat to Liverpool for the rest of the season. For Chelsea it presents the opportunity to establish themselves as a legitimate contender for the title once again, by defeating the reigning champions away from home.
Liverpool vs Everton – Wednesday 4 December
In terms of their league position, Liverpool and Everton almost couldn't be further apart. One is comfortably leading the league, the other preparing for a gritty relegation battle. But this is the Merseyside derby; Everton are always going to be very up for giving their Merseyside rivals a black eye. If Everton can hold Liverpool to a draw, or even pull off the impossible, and take three points at Anfield – it may well make their tough season worthwhile.
Manchester City vs Manchester United – Saturday 7 December
Days after the Merseyside derby, it's the Manchester derby, with City facing off against United. The dynamic is very different between these two, with United very much feeling that a win against the Sky Blues could turn their campaign around and see them push on for a Champions League place. And for City to lose such a high-profile fixture so soon after Liverpool would be crushing.
Leicester City v Liverpool – Thursday 26 December
This is undoubtedly the matchup between the Premier League's most in-form teams, and if there is a time that Liverpool are most likely to slip up in the coming weeks – this is likely to be it. Leicester see themselves as a team who are legitimate title challengers, and if they want to prove their credentials there is certainly no better way than to defeat the Reds.
Tottenham Hotspur v Liverpool – Saturday 11 January
Tottenham have arguably underachieved this season, and they just haven't looked to be quite as dangerous as in previous years. But this is a team with incredible talent at their disposal, and they won't feel overawed at facing Liverpool playing at home. This is another potential banana skin for Liverpool on their road to the title.