Touré double nears City to the title at Newcastle (0-2)
Touré double nears City to the title at Newcastle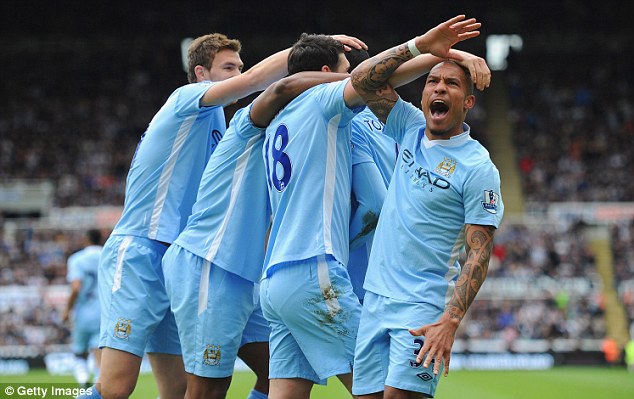 Manchester City are one step close to lifting the Premier League trophy as Yaya Touré fired them past their toughest opponent left in the run-in.
The Ivorian netted the two goals against Newcastle to allow the Citizens to leave with a clear 0-2 success from St. James' Park.
All were thinking Alan Pardew's men were the biggest obstacle in the way for the Blues, but Touré put smiles on Roberto Mancini's face by opening the score at 70' and increasing one minute to injury time from a corner kick, at a time the Magpies were desperate to equalise.
They are, however, closer to failing qualification for the Champions League, as they were unable to leave the fifth position in the standings, with Tottenham having moved one point clear.
On the other hand, City already have one hand on their first title since 1968 as they picked up 86 points, with a significant advantage in goal difference over Manchester United, who need to see their rivals slip next week against QPR if they want to revalidate the crown.