Title dream and European ambitions on the line at St. James Park (preview)
Title dream and European ambitions on the line at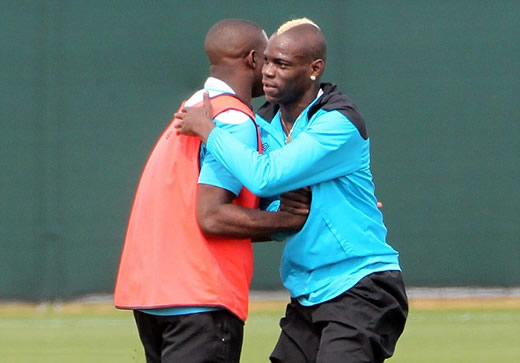 Manchester City travel to St. James Park with the mandatory mission of securing the Premier League leadership, while Newcastle host the citizens with the ambition of grabbing a place in the European competitions spot, on Sunday afternoon.
Losing will not be a possibility for neither of the sides, and so a great match is expected between Newcastle and Manchester City, after lunch on Sunday.
Roberto Mancini observed their penultimate opponents in action on Wednesday evening as Newcastle locked horns with Chelsea, where Papiss Cisse's stunning doubled determined the victory of the magpies, pulling them level on points with Tottenham.
Therefore, Manchester City need to win Newcastle, and then Sunderland on the last day of the campaign, to guarantee they will lift the Premier League silverware on May 13.
As for Alan Pardew's men, they have been in a superb form this season, with a run of seven wins in eight matches to get a fourth-placed finish.
Mancini, on the other hand, sees his team leading the Premiership table, sharing the same points with their neighbour rivals, Manchester United, but with the advantage of an eight plus goal difference.
The key figures of this weekend's match are certainly Papiss Cisse, on Newcastle side, as he has scored an admirable 13 goals in 12 matches, and Carlos Tèvez, on Manchester City side, who has made a stunning return after a six-month absence, enjoying four consecutive victories since his first start back against West Brom on April 11.