Tips for Winning Big on Soccer Betting Sites
Money doesn't grow on trees. In order to make it,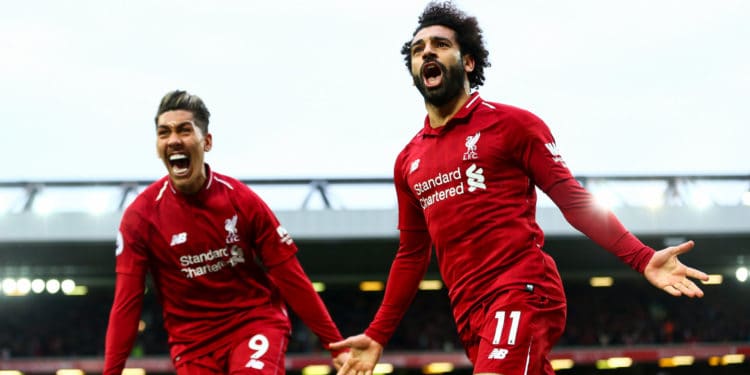 Money doesn't grow on trees. In order to make it, you got to put a lot of effort in. So, don't think of sportsbooks as your golden geese, where you can just take the money whenever you feel like it. On the contrary, those who wish to win big need to put in a big effort. But, winning big on sports betting is possible. It's been proven so many times…
Contrary to popular belief, luck doesn't play a big part in sports betting. What matters more is the information you have. Rather than just gambling away your money, we urge you to take the things seriously and learn as much as possible. The first thing to do is pick the sport on which you'll focus entirely. Otherwise, you'll just be wasting your time and energy.
Why Soccer Might Be Ideal Sport for Betting
Soccer seems like a very good choice for those looking to win big money on sports betting. And the reason is not just that it's extremely popular around the world with hundreds of different events you can choose from every day. It's also because this is a team game with 22 players on the pitch, so if one player is having a bad time, his teammates can save the day.
Now, think about sports like tennis or boxing where a single bad move can decide the outcome. Such scenarios happen much fewer in soccer. But, they do happen. It's your job to learn how to recognize them!
But, rather than trying to make money off surprises, a much more sensible option is to simply avoid them. So, if something seems fishy, just stay away from that event. There are plenty of other games out there to choose from. The question is how to pick the right ones?
Well, there are some things you need to keep in mind when looking for good matches for betting, including the ones below.
Competition
Some competitions are more popular than others among the fans, but this doesn't mean the players feel the same way. After all, soccer is their job, so most of them are willing to give their utmost only if something big is at stake.
You can't expect Cristiano Ronaldo to run like crazy over the entire pitch in the round of 16 of Copa Italia, but you can surely expect him to go nuts in every Champions League game Juventus play.
Soccer Rivalries
Big derbies exist in every part of the world, but in most cases, it's the fans who care the most about them. For example, one of the biggest London derbies is the one between Chelsea and Brentford, which has been going on for over a century.
However, the Bees compete in the second tier, while the Blues are a Premier League team. So, from the point of view of Chelsea players, the Brentford duels aren't too important.
Home Support
Teams play better when they have the support of their fans. The fact is that a big majority of soccer teams win most of their points on their turf. Sure, there are some that play better on the road, but they're in the minority.
Injury News
Before putting your money on a soccer bet, you need to check the injury list of both teams. If a couple of key players are missing, it can have a great impact on the team's play. Furthermore, even if all the crucial players are fit, but there are many backup players struggling with fitness, it's a red flag.
With no one to cover for them, the key players will have to play more minutes, which might make them feel too tired and/or out of focus.
Team Chemistry
In the first decade of this century, Real Madrid spent hundreds of millions of dollars to create a team made of superstars. The so-called Galacticos had such big names in the team including David Beckham, Zinedine Zidane, and Ronaldo. But, even with so much talent in the team, they didn't do too well.
Sure, they did win a couple of trophies, but so did the teams that had spent several times less money on transfers. Sometimes, too many superstars in one place isn't the recipe for success. Sometimes, it's the team chemistry that wins games. So, if the same players have been in the same squad for a long time, you can expect them to perform similarly as in the previous seasons.
Recent Form
Whether it's injuries or bad atmosphere in the locker-room, most teams do get in a period when they play poorly. The better the team, the faster they'll snap out of it, but you should definitely remain careful. If a team has lost a couple of previous matches, you need to think twice before putting your money on them.
Player Quality
The players are the ones who win matches, after all. A team with many top-class players in the squad is more likely to beat a mediocre side. It's as simple as that! The problem is that the sportsbooks know this as well, which is why they're not going to give too good odds on the favorite.
But, sometimes, even a seemingly poor odds can mean a lot for your sports betting success. It all depends on your betting strategy.
Choosing the Right Strategy for Soccer Betting
The odds are set in a way that the sportsbook never loses. That's why the odds on favorites are never too favorable for bettors. Still, it all depends on how much money you're willing to invest. If you're gonna bet big, you're going to win big money even if the odds don't seem great.
Even a small difference in odds can mean a lot, which is why we recommend using these best soccer betting sites recommended by VegasOdds.com, as that's where you can find decent odds on favorites. Betting on clear favorites seems like a good solution if you're completely certain they're going to win. But, what if an accident happens? You need a backup plan.
There are many soccer betting strategies out there that are created with the intention of tackling these problems. Some suggest spreading your betting funds into only a few bets; others promote betting on a large number of events with smaller stakes. So, which one should you go for? It's up to you really. If you're going to become great at picking winning bets, it won't matter which tactic you'll use.