This Week's Champions League Review — It's Matchday 6; Here's What You Need to Know
Excitement is rising as the Champions League reach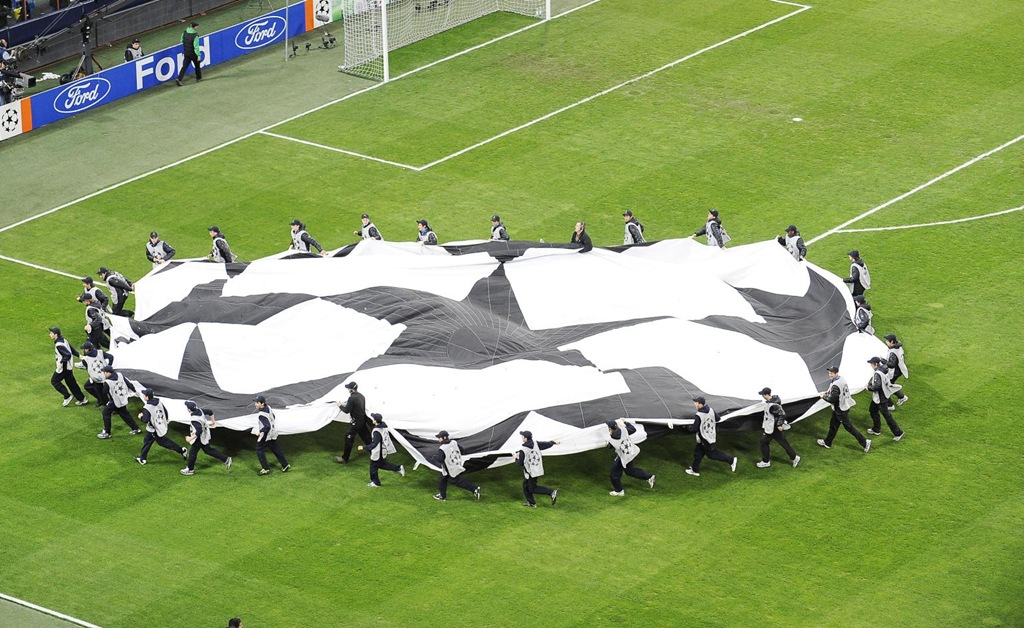 Excitement is rising as the Champions League reaches the end of the group stage. Matchday 6, held on the 11-12 of December, will determine which of the top-division football clubs will proceed to the knockout stage, culminating with a final match for the European Champion Clubs' Cup in May. It's a thrilling time for Champions League betting as some of the world's best teams and players play head-to-head for their spot in the next stage of the tournament. Here's what you need to know.
GROUP OVERVIEW
It's matchday 6, twelve teams are through, which leaves seven teams to fight for the four remaining spots. Group A sees both Atletico Madrid and Borussia Dortmund through to the knockout stage, with a transfer for Club Brugge to the UEFA Europa League Round of 32 and Monaco finishing fourth.
Barcelona are through as Group B winners, and will play against Tottenham Hotspurs at Camp Nou. The Spurs have achieved second on head-to-head away goals, and can look forward to the knockout stage if they win; or at least pick up more points than Internazionale Milano, who are fighting for second place. PSV will finish fourth in the group.
In Group C, a draw by Napoli against Liverpool will see them through. Paris Saint-Germain can earn their spot if they get a win against Red Star Brigade. Liverpool must win for a chance at progress.
Porto are Group D's winners, and Schalke are through as runners-up. Galatasaray and Lokomotiv are still vying for the third-place spot. In Group E, Bayern and Ajax are both through to the knockout stages, with Bayern banking on a draw for first place. Benfica secured third place, and AEK are finishing fourth.
Group F sees Manchester United through, with a first place finish if they draw in addition to a loss from Lyon. Lyon will play the next stage with a draw, and Shaktar will also be through with a win. Hoffenheim need to guarantee a win — as well as a loss by Shaktar — to earn their place in the UEFA Europa League.
Real Madrid and Roma are both through to the kickoff stage, with Madrid as group winners. Viktoria Plzen will secure their place in the UEFA Europa League if they match CSKA Moska's result against Real Madrid.
Juventus will be Group H's winner if they win, or if Valencia beat Manchester United. Both Juventus and Manchester United are through to the kickoff stage, with Valencia securing a transfer to the UEFA Europa League round of 32. Young Boys will finish last for Group H.
LIVERPOOL VS NAPOLI
There are some big games to watch across the groups, but Liverpool VS. Napoli is not one to be missed. Liverpool achieved local success this past weekend in the infamous Merseyside derby, beating Everton 1-0 in the 96th minute of the game. They've had setbacks throughout the Champions League however, after a 2-1 defeat to Paris St. Germain — their third Group C away loss of the tournament. In order to progress, Liverpool need to win. Their hometown success might have given them the edge to make it happen; either way expect this to be an exciting game.
BARCELONA VS TOTTENHAM HOTSPUR
It's a tough game ahead for the Spurs; an away win against group winners Barcelona at Camp Nou is no small feat, especially with celebrated player Lionel Messi on the pitch. But there's hope for them still. A 1-0 defeat against Internazionale has reignited the team's confidence, and they're going into the match with a renewed optimism. With Liverpool as the only English team to have beaten Barcelona (with their win in the 2006-2007 season), as well as the World Cup hero Harry Kane on the pitch, this is definitely a game to be watched.
VALENCIA VS MANCHESTER UNITED
Their fate has almost been sealed; Manchester United are through to the knockout phase and will finish top in the group if they win alongside a Juventus loss. Valencia will transfer to the UEFA Europa League of 32. But with a goalless draw at Old Trafford against Valencia in the early stages of the tournament, Man United might have something to prove. This is a chance for an away game redemption for their reputation.