The Top 10 Biggest Football Clubs in 2019
Although football can occasionally surprise us wit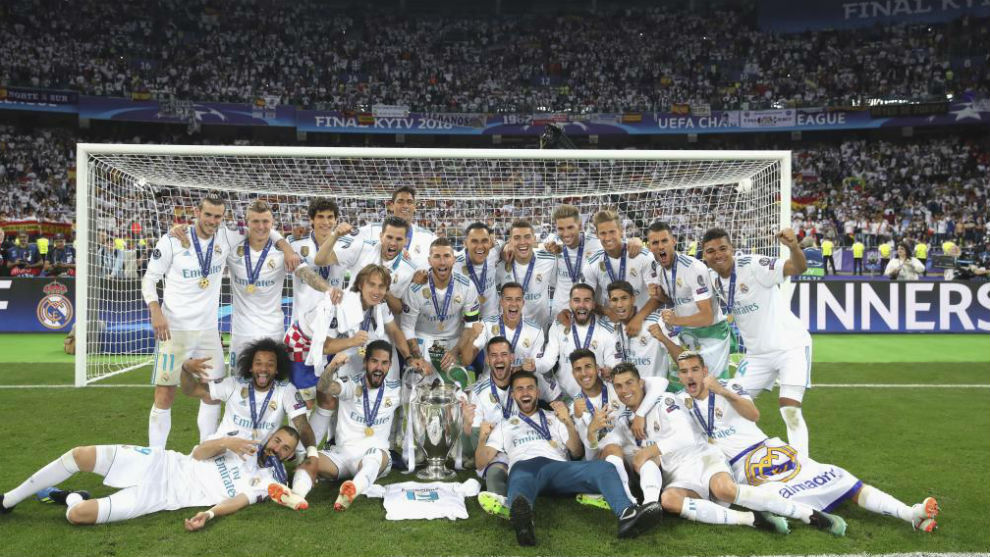 Although football can occasionally surprise us with some remarkable cinderella stories, such as Leicester City winning the Premier League in 2016, it's a fact that the wealthier clubs tend to find long-lasting success.
A quick look at the roll call of the league-winning clubs in 2018/19 reveals that teams like Manchester City, Barcelona, Paris Saint Germain, Juventus and Bayern Munich have become experts at putting their money to good use.
Whilst some rich teams like Manchester United and Real Madrid have gone off the rails a little in recent months, their big-spending ways should ensure that they get back on track. So who are the world's biggest football clubs who are using their cash to ensure their future sporting legacy?
1. Real Madrid - £673 million
Los Blancos may have had a relatively dismal 2018/19 season, but they are still the world's wealthiest club. Thanks to their long history of success in the Champions League, Real Madrid still have plenty of cash to buy modern legends like Eden Hazard. Plus the fact that they are the most followed side on social media should keep Real Madrid in the headlines.
2. Barcelona - £619 million
Not far behind are Barcelona who have been busy splashing their cash on big name signings like Antoine Griezmann. The reigning La Liga champions are actually owned and run by their supporters which makes Barcelona's continual success all the more impressive.
3. Manchester United - £597 million
Until recently, Manchester United were the richest club in the world. Despite losing their position, the Red Devils still pick up plenty of revenues from lucrative sponsorship deals with massive brands like Adidas and Chevrolet. Whether they can spend some of their money to find a decent centre-back for the new season remains to be seen.
4. Bayern Munich - £564 million
With an average home attendance of well over 75,000, it's no surprise that Bayern Munich have plenty of money to seal their sporting legacy. Bayern have also dominated German football for the last seven seasons. Plus with star defenders like Benjamin Pavard and Lucas Hernandez joining the team, we can expect to see plenty more success for this iconic German team.
5. Manchester City - £510 million
Manchester City struggled in the shadows of their local rivals until they were bought out by Abu Dhabi United Group for £210 million in 2008. Since then, City haven't looked back with success on the pitch being matched by huge sponsorship deals with Nike and Etihad Airways.
6. Paris Saint Germain - £485 million
PSG have also used the financial clout of massive deals with the likes of Nike and Emirates to help them dominate Ligue 1 football. But it hasn't stopped here, as the club have also become big players in the competitive gaming world. As a result, the Paris Saint Germain esports team regularly feature in the odds on sites included at esports betting resources like liveesportsbetting.com.
7. Liverpool - £460 million
Liverpool are one of football's longest-running clubs, and whilst that Premier League title remains elusive, they have plenty of money to keep them in the running. Last year, Liverpool managed to pick up a world-record breaking profit, and have put that Champions League money to good use by investing in a new £50 million training complex.
8. Chelsea - £453 million
The Russian billionaire, Roman Abramovich, bought Chelsea in 2003 and revitalised the club's fortunes. Whilst his approach has seen Chelsea go through managers at speed, the London team have become one of the 'big six' in English football and have picked up lucrative sponsorship deals with Nike and Yokohama Tyres.
9. Arsenal - £394 million
Although Arsenal might not be at their best at the moment, they are still the fifth-most followed club on social media. Arsenal are owned by the American brand Kroenke Sports and Entertainment who will hopefully give the team some extra funds to transform their relatively lacklustre form for the upcoming season.
10. Tottenham Hotspur - £384 million
Spurs recently opened their lavish new stadium that cost a whopping £850 million. It remains to be seen whether this investment can help them finally get some silverware. But with the club finally receiving funds to buy hugely promising players like Tanguy Ndombele, there's hope that Tottenham's fortunes could soon be on the rise.