The Problems At Manchester United Run Deeper Than The Players
After 35 minutes of the game at The Brentford Comm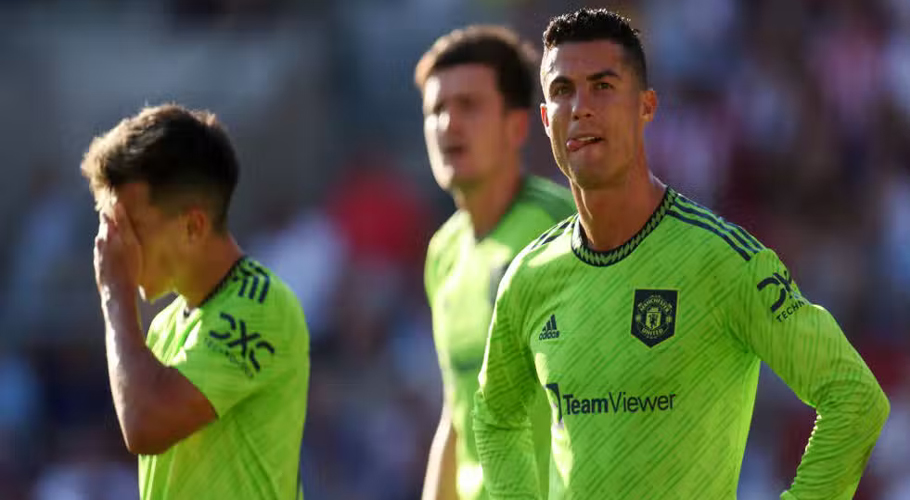 After 35 minutes of the game at The Brentford Community Stadium on Saturday, one might be tempted to think that Manchester United had turned up to West London with their academy team. For little over an half hour, the greatest team in Premier League history were unrecognizable, and it represents a new low for a team that tries, week-in week out, to reach new depths of despair and hopelessness.
The entire team of Brentford cost £55m, compared to United's £424m, but the gulf in class looked the opposite. United lacked ideas, belief, and the players simply refused to come to the party. Maguire was his usual horrendous self, Ronaldo looked lost, Fernandes played as though he was still on holiday, Martinez was horrible, Rashford and Sancho looked out of sea, while Eriksen endured a rather horrible return to his former club.
For all the talk of the players, the rot at Manchester United goes beyond the players on the pitch. The coach also has to look himself in the mirror: the players at the club determine the style you play. He has to form a solid defensive base first, and then build from there. Ten Hag has to look at his team, know their weaknesses and try to solve it first, before trying to imprint his own philosophy.
The players also need to have a certain level of personal responsibility that comes with the expectations of playing for such a club. The owners, also are not to be absolved of any blame; they need to revamp the club from top to bottom: from recruitment to the academy, to marketing, to the stadium, to the overall long-term strategy. They don't have to look too far; as they can look at Manchester City for inspiration.
The fans also have a role to play; they have to demand for top level signings, and let the board and decision makers at the club know that mediocrity won't be accepted anymore. The decline at Manchester United is staggering, and its a surprise and also not a surprise how they have gotten here. Serious questions need to be asked at Old Trafford.
THE ODDS
There's not much to call between the parties according to the bookies. Shop around for the best odds and for a lighter bet try bestusaonlinecasinos and claim free rewards.
You can get equally good offers at pokies online real money australia including bonuses and high percentage payouts.