The Evolution of Gambling on Football
When was the last time you watched an entire footb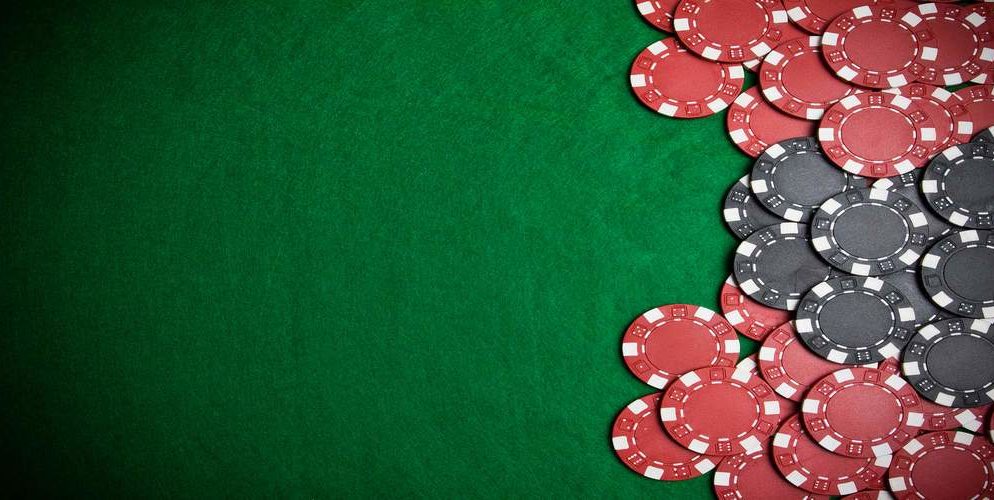 When was the last time you watched an entire football match without coming across even one betting brand ad? Regardless of whether you usually watch games at home or a stadium, it is very likely that you might have come across one.
In the initial days of football betting, one had to make a trip to a physical betting shop within their locality. Now, you can enjoy betting on live matches, predict who will score next, or which team will win. What's most important, you can do it in the comfort of your house.
This phenomenon is generally regarded as live betting or in-play betting. You can also cash out on a game, meaning taking out your money if you feel you are bound to lose.
However, you will part with a small penalty, and this is analogous to wagering while playing roulette and feeling that you have had enough for today. Therefore, the player gains a sense of control.
But how did football betting become tremendously popular? In this article, we will delve into the factors that led to the rise and evolution of sports betting and landmark moments of change.
Football Pools
Among the initial practices in football betting were football pools. Long before, the prediction of football matches existed.
One year before the formation of the Football League, a single "guinea prize" was offered to anyone who could accurately predict the outcomes of four football matches.
After that, the year 1923 saw the founding of the Littlewoods Football Pools. The popularity of these establishments led to the creation of additional pools over 23 years. Jackpot prices increased, and the first winners of millions of dollars marked the beginning of the sports betting sector in 1986.
However, the creation of the national lottery seriously hindered the pools, due to the larger jackpots. This resulted in the same of the Littlewoods Pools for around £160 million in the year 2000.
In the subsequent years, Vernons and Zetters Pools underwent a rebranding, thus, becoming known as The New Football Pools. Though nowadays, they are not as popular as before, a Scottish man won the highest ever jackpot in the pools in 2010. The prize was worth 3,001,511 British pounds.
Ladbrokes
Cyril and Mark Stein founded Ladbrokes in 1956. Upon the enactment of the law, they utilized their profits to set up shops, and this revolutionized football betting.
These were the pioneer bookmakers who came up with the concept of fixed-odds betting. This significantly differed from parimutuel betting in which the payout could not be decided until the culmination of the match.
Players could thus figure out their potential winnings and make more informed decisions on the matches to bet. For this reason, Ladbrokes gained popularity, increasing stakes in hotels, bingo halls, and casinos.
These changes further led to the emergence of online casinos. Lucian Marinescu, a partner at OnlineCasinoGems, said, "Nowadays, online casinos are popular because they offer many conveniences to players. Besides, the innovations in the mobile sector continue to make gambling easier, thus increasing the popularity of online gambling."
In the year 2005, the gambling act further relaxed the betting laws. This allowed betting firms to advertise on television and radio openly. According to The Guardian, since the implementation of this gambling act, TV betting ads increased to 600%.
Newer Betting Avenues
Before, players used to phone in to place their bets with bookies. However, this was never an ideal arrangement. The television deals on football matches were not the only development in the 90s.
Household technologies were aggressively emerging at that time, as well. Mobile phones and the internet began finding their ways into homes. What's more, online casinos started popping up over the internet as early as the mid-90s because of the new laws enacted overseas, especially in the UK.
By the year 2000, two of the largest online betting companies were created. These were Betfair and Bet365. Bet365 was formed by Denise Coates, the daughter of Peter Coates, Stoke City Chairman. By March 2018, this company had generated revenues amounting to about 2.86 billion pounds.
These brands started to give new customers free bets as welcome offers. What's more, they shaped global sports markets and incorporated the lower leagues into the platform. As seen on AFootballReport, people could now place bets with various odds either on game outcomes or goals, even on third-tier leagues across different European nations.
Betfair, on the other hand, was founded in June 2000. It became the maiden betting firm to sponsor an English football team. They were the official sponsors of the Fulham soccer club during the 2002/2003 season.
One distinction between other bookmakers and Betfair was that Betfair offered a betting exchange. It meant that the players could lay or back an outcome or even trade bets during gameplay.
However, bookies always have the upper hand. Betfair's advantage was from a small commission charged on all bets.
In the mid-to-late 2000s, tablets and smartphones became cheaper, and, as a result, bookmakers began shifting their focus towards mobile betting. The introduction of in-play betting enabled players to experience all things related to a football match without having to lift their feet. This made gambling experience even easier.
What Does the Future Hold?
What does all this portend for the future? According to Sky News, 60% of Championship and Premier League football clubs have a gambling firm as their jersey sponsor. Even though growth is important in keeping the industry afloat, the lives of gamblers need to be placed under serious consideration.
Problem betting is on the rise, as millions of dollars get spent on sports betting each year. As seen on BBC, an increased desire to take risks can cause problems in gamblers. Similarly, as football gambling continues to evolve, it attracts many people, and some get addicted to it, which turns out to be a problem.
In response to this, online bookmakers have adopted self-exclusion, meaning that problem gamblers can restrict themselves from wagering. The population of self-excluded gamblers has grown almost 41 times between 2010 and 2018. Though football betting has given fans some sense of control over how they react to outcomes and the games they watch, it should not come at a psychological expense.