Betting on full-time football game outcomes or betting on goals
Football is the most famous sport in the world and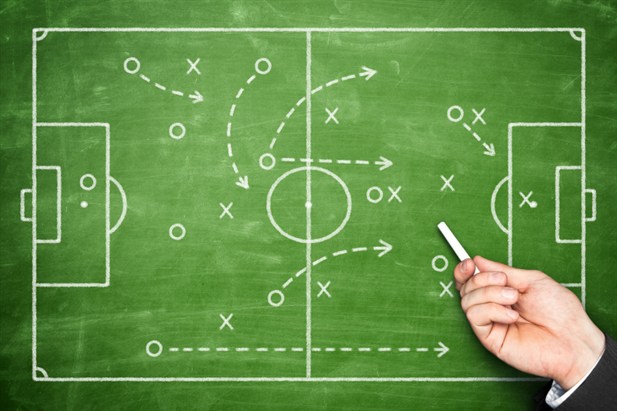 Football is the most famous sport in the world and betting on it will always thrill fans, no matter if you bet for fun or try to make some extra cash. For popular fixtures in a football calendar, some of the best bookmakers within the United Kingdom provide over 200-300 betting markets, typically within the course of 90 minutes gameplay.
Full-time betting opportunities
Whoever you ask about how a football game will end, he will reply with 3 possible outcomes. Home team win, away team win or a draw. As the name implies, a full-time bet is a bet based on the full-time of the football game. Note that in these betting markets, as in almost all bookmakers, full-time means only regular time or 90 minutes of play.
1 - home team win
2 - away team win
X - the draw
Game choice
Choosing the right game to bet on is definitely one of the hardest tasks to do before betting on it. If you're a fan of a certain football team you can easily go with picking it as a winner, but this not always is a good practice. Everybody should dig up some important stats beforehand such as: team line-ups, current team form, injuries, suspensions, tactical line-up and many more. Easy picks are the strong favorites in the game, but bare in mind that 90% of the cases the strong favorites have minimum odds, so betting on them will not be very profitable. So choose wisely in order to make a winning bet.
In-play focus
Betting is all about odds and in-play odds are way more higher than pre-match odds. So, if you made up your mind already and picked a team for a full-time bet or a 1X2 football prediction, it's probably a good idea to wait for the first 10-15 minutes of the game to start as scoring goals in those starting minutes is not likely to happen. For example, a pre-match odd of 1.3, after 10 minutes of play may become as high as 1.5. Yes, that's not a big difference, but hey it all depends on the amount of money you bet.
Over goals betting opportunities
No matter whether your interest is as a fan of the game or as somebody who needs to make money, having new markets to bet is vital, therefore the betting on goals scored (over) markets are one of the most important ones.Actually, football is all about goals and this is often what the majority of fans need to see. A team can play really well, however unless they score, they'll not be able to win the game. These kinds of betting markets typically come with a wide range of possibilities. The foremost common will be 1.5, 2.5 and even 3.5 with every market providing a higher risk than the other.
Choosing your markets
Game choice is, without a doubt, the foremost vital part of this whole betting market. Once betting on the over a definite quantity of goals, you clearly need games that are about to be high scoring. As in the full-time options, here you will definitely look at the stats for each team before the game. You don't want to bet on a team ending 0-0 right? Or on a team with 2 injured top-scoring forward players? If you are planning on placing some bets on these markets, do it strategically to help you earn a profit by looking at some of the betting tips on websites such as www.topfootballtipster.com which explains how to use algorithms, statistics and more.
In-Play Focus
Of course, you do not simply need to bet on this market pre-match and disregard it at in-play. Remember, the fewer minutes remain of the game, the higher odds become for scoring goals. We have all seen games that scoring a goal is almost inevitable. For example, imagine Real Madrid playing in a clash against a mid-table team. Real Madrid will score a goal sooner or later (well later is better). So wait for the right odds and pick them at the right time.