The Best Players in Premier League 2021
The classic pub debate - who are the best players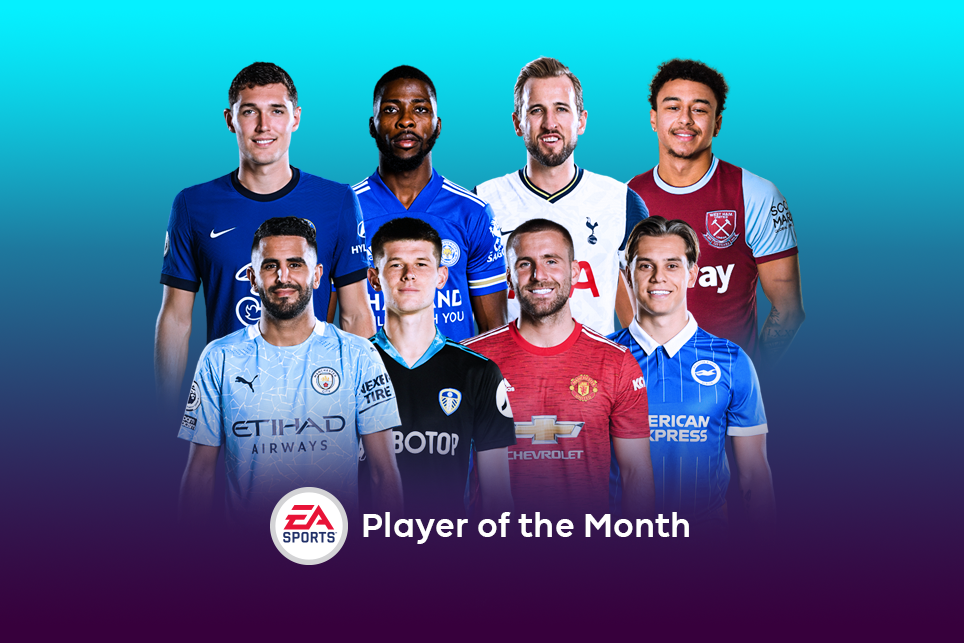 The classic pub debate - who are the best players in the Premier League this season? Well, there are no definite answers and plenty of controversial opinions swirling around the footballing world. You could focus on pure statistical data, or you could lean towards the best players who make things happen in the big moments, and often leave many punters rubbing their hands.
What is beyond doubt is the fact that the Premier League is the biggest global showcase of footballing talent in the world, attracting the cream of the crop in terms of players and commanding an enormous, partisan audience, big sportsbookies, and passionate bettors accordingly, from all over the world.
But, we love arguments. So, if you are wondering who to bet on, and what team has the best names, here are the X best players in the league right now, in no particular order. See if you agree!
The Best Players in EPL 2021
Mo Salah (Liverpool)
Lovingly nicknamed The Egyptian King by the Kop faithful, Mo Salah has had a talismanic effect on Liverpool since his arrival in 2017, playing a key role in the sides Premier League title last season. The Reds are having a miserable time defending their title this time, but Salah has proved a shining light, ever hungry for goals and terrorizing defenses with incisive runs. If Liverpool is to finish in the top 4, Salah will have to be at the top of his game, with goals, assists, and inspiring performances.
Son Heung-min (Tottenham Hotspur)
After a slow start with Spurs after his move from the Bundesliga in 2015, Son has become a key figure and a fan favorite in North London. Under managers Mauricio Pochettino and now Jose Mourhino, Son has become a goal-scoring force alongside Harry Kane, with the entire tactical set up of the team based around them as strikers. With 18 goals across all competitions already this season, great things are expected of the 28-year-old South Korean international.
Bruno Fernandes (Manchester United)
Although arguably an underachiever last season, Fernandes has set Old Trafford alight so far in 20/21. Everyone knew he was brilliant based on his exploits at Sporting Lisbon, and now his commanding midfield performances and inventive attacking play have thrown Manchester United back up the ladder towards their rightful place as title challengers. It could easily be argued that Fernandes is pound for pound the most valuable team player in the Premier League, with performances that lift the entire team and, in terms of betting, raise their winning odds. And we know how many people follow Fernandes and the Red Devils, that even countries like South Africa bring very zealous fans that run to bet on football online, putting their money on the United.
Kaspar Schmeichel (Leicester City)
The only goalkeeper to make the list, Schmeichel has been ultra-consistent over several seasons for Leicester, playing a crucial part in their unexpected championship win. He rarely puts a foot wrong, and, much like his father, is an intimidating presence for opponents in the box. You could say that he has been under the radar a bit since 2015, but goalkeeping is one of those pursuits where being noticed is usually for the wrong reasons.
Ilkay Gundogan (Manchester City)
The German international has been a rock in defense for City since he arrived in Manchester in 2016, with an excellent, intelligent footballing brain, fluid passing, accurate balls through to midfield and beyond, and strong tackling. This season though, he seems to have found a knack for scoring goals. With 12 to his name this season so far he has played a big part in the City's success at both ends of the field and has contributed greatly to their drive towards Premier League triumph once again.
Kevin De Bruyne (Manchester City)
Another stalwart at the Etihad, the 29-year-old Belgian whiz has adapted well as a more attacking midfielder in Pep Guardiola's side. A key part of City's charge towards the title they look set to clinch, he has carved out 70 chances for the team with 11 assists. With a knack for set pieces and seemingly endless energy to control the midfield, he is easily one of the best in the Premier League, and not just this season.
Jack Grealish (Aston Villa)
Helping to take the club he has supported since boyhood from relegation dodgers to comfortable mid-table territory, Grealish has proved a force to be reckoned with and has made himself a fan favorite at Villa Park. Technically brilliant, skillful on the ball, and hugely driven, Grealish has scored six and assisted ten so far. He looks to become an international superstar, with committed performances for club and country.
What Teams to Bet on? A look ahead to 2021/22
With Manchester City looking set to claim the Premier League title, what can we expect from next season? Playcasino online football betting experts say: "It's hard to know who to bet on, but if you fancy a flutter, there are many options to bet on football online: from the Premier League to all other major football leagues in Europe, as well as MLS. "
The City has put in strong showings in the last ten seasons, and that trend isn't likely to change. Liverpool will be looking to finish this season strongly to regain some of the momentum they have lost in recent months. Spurs look motivated and are playing attractive football, and Manchester United has continued to rebuild after wilderness years. So, wait no longer but prepare your bets, it should be an intriguing year.