Real Madrid apply "manita" to Granada (5-1)
Real Madrid apply "manita" to Granada (5-1)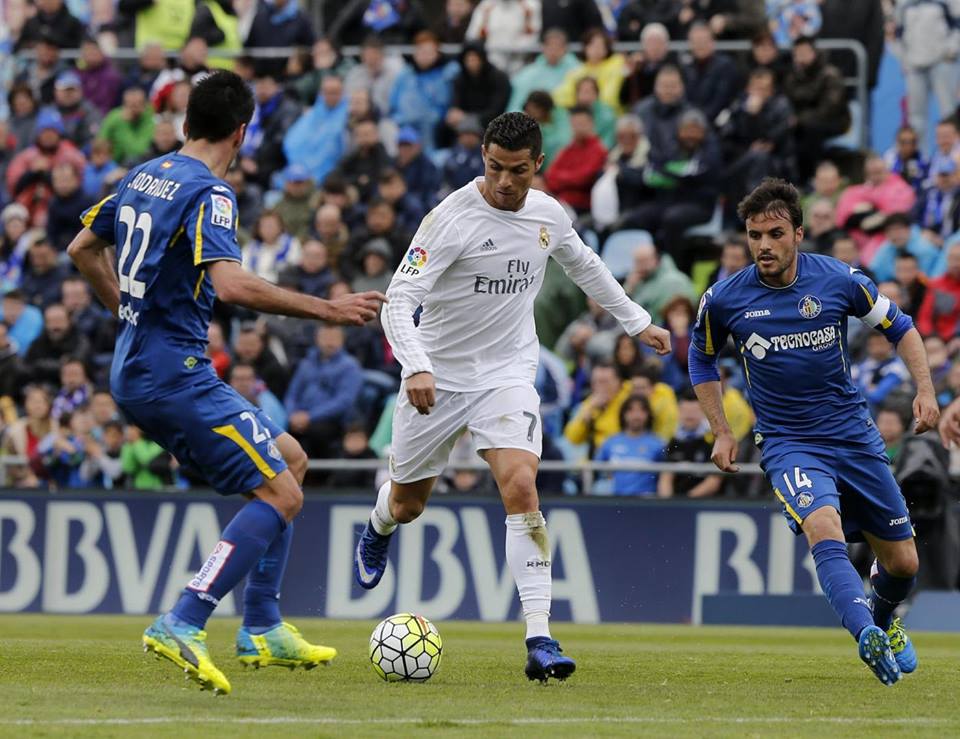 Real Madrid have hammered Granada (5-1) and pressured rivals Barcelona by standing six points above them in the Spanish La Liga.
The Merengues had an easy game due to a luxury second half, but had to get past a scare in the first 45 minutes, as at 22' Rico cancelled out Karim Benzema's opener, scored two minutes before.
However, José Mourinho's men took the lead at 34', with a goal by Sergio Ramos. In the second half, Higuaín found the back of the net at 47', with Benzema doubling his record three minutes later. Former Manchester United star Cristiano Ronaldo netted his usual goal at 89'.
Real Madrid now have an impressive 43 points in 17 matches, with Barcelona following with 37. Newly-promoted Granada remain in a creditable 13th position with 19 points.