Predicting Next Week's Europa League Group Stage Matches
The Europa League is soon upon us and is set to be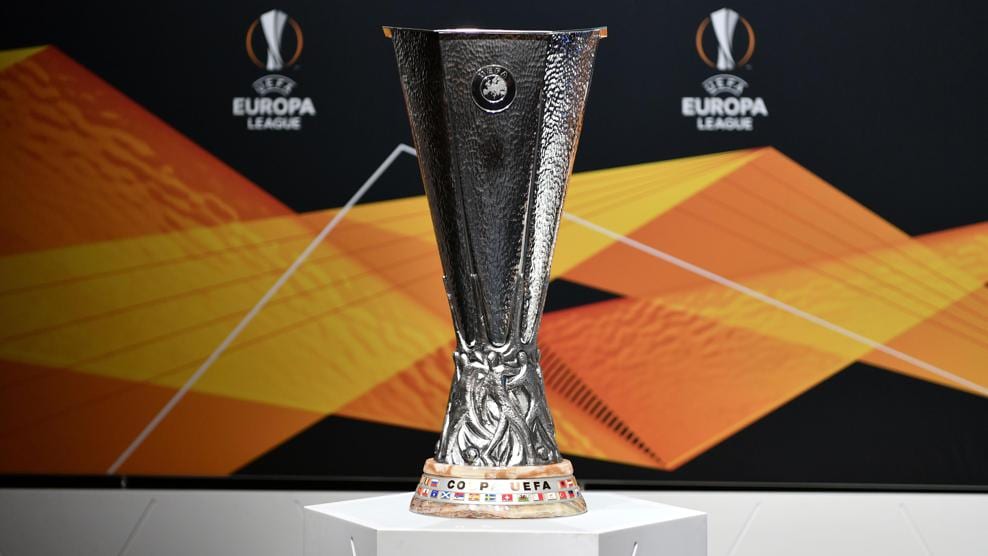 The Europa League is soon upon us and is set to begin on the 8th of September. Naturally, football fans around the globe are hyping up the coming season and wondering who will take home the 2022-23 Europa League trophy.
While betting companies are already setting up odds for the upcoming matches and title victor, many punters are scrambling at making their match predictions, henceforth today's article will focus on the upcoming group stage matches!
Group A Predictions
Group A consists of Arsenal, PSV Eindhoven, FC Zurich and Bodø/Glimt. The Gunners are strong contestants to take first within Group A but also the entire league. Arsenal lost to Chelsea 4-1 throughout the 2019 finals in Baki, and previously lost within the semi-finals during the 2018 and 2021 leagues.
Arsenal has had no trouble in the group stage since joining the league in 2017. They have since won 18 out of 24 games and lost only twice, coming out on top in their respective group stage each time. Mikel Arteta's squad is presently unbeaten and sitting atop the Premier League table, giving them excellent positioning on the top sportsbooks with promo codes such as that of bet365.
Arensals largest competitors will be Bodø/Glimt the Norwegian champions who even made it up to the Europa Conference League quarter-finals.
Predictions for group A are that Arsenal takes 1st followed by Bodø/Glimt, giving third place to PSV Eindhoven and lastly FC Zürich.
Group B Predictions
Group B will consist of Dynamo Kyiv, Stade Rennai, Fenerbache and AEK Larnaca. For the 17th time in a row, Dynamo Kyiv has qualified for the UEFA group stage only this time to play home games in the Polish city of Krakow due to the ongoing Russian Invasion of Ukraine.
Dynamo Kyiv and Fenerbahce are to meet again just 43 days after their initial match which saw Dynamo Kyiv triumph and sent Fenerbahce fighting for qualification. That being said it's the Stade Rennais who are the favourites to come out on top of this group and AEK Larnaca to come out last being it's their first time back in the league after a 4-year exile.
Predictions will have Stade Rennais come out on top followed by Fenerbahce in second, Dynamo Kyiv in fourth and AEK Larnaca at the bottom.
Group C
Group C is quite the spectacle with AS Roma, Ludogorets Razgrad, Real Betis & HJK. AS Roma is definitely the favourite to take 1st place in this group and are among the favourites to win the entire competition. Real Betis will definitely be a little rusty, being that it's their first quarter-final since 1998 and Ludogorets will celebrate their 9th group stage in the last 10 years.
Predictions for Group C will have AS Roma in first place, second for Real Betis, third for Ludogorets and finally HJK.
Group D
Group D will host the infamous D.Braga, Malmö, Union Berlin & Royale Union Saint-Gilloise. Barga are clear favourites only failing to get past the group stage once last season. Union Berlin will want to continue in a positive momentum after landing 5th in the Bundesliga for the first time making them tough competition.
Just round the border is Royale Union Saint-Gilloise who are making their debut in the league. Finally, Malmo, the champions league level team, managed to do quite well for themselves.
Predictions for Group D are as follows, first place for Braga, second and third place for a fight between Union Berlin/Malmo and fourth for Royale Union Saint-Gilloise.
Group E
Group E will host the premier league giant Manchester United competing with Real Sociedad, FC Sheriff, Tiraspol & Omonia. Manchester United are clear favourites in the group and having won all 6 home games make them even scarier opponents.
That being said Real Sociedad could give them a right run for their money and who can forget FC Sheriff Tiraspol after beating Real Madrid in their debut Champions League season! That being said along with the manager, 3 quarters of the starting eleven have departed to join the Ukrainian army.
Predictions will place Manchester United in first place, Real Sociedad in second, third place for Omonia and fourth for the fresh new team of FC Sheriff Tiraspol.
Group F
Another exciting group is indeed Group F which will have Lazio, Feyenoord, Midtjylland & Sturm Graz battle it out. Feyenoord were Europa Conference LEague finalists last year and will be striving for the same lengthy run this year. After all, it will be the first time since 2014-15 to reach the knockout stages of this competition. Lazio doesn't need much of an introduction, having been in the league 8 times in the last decade they are favourites to take this group.
Predictions place Lazio first followed closely by Feyenoord, third to Midtjylland and fourth for Sturm Graz.
Group G
Group G is quite unique hosting Olympiacos, Qarabağ, Freiburg & Nantes. Nantes has been back in the UEFA competition since 2001. In a similar situation is Bundesliga's Freiburg competing in their second group stage in 9 long years.
This will be the 25th group stage for Olympiacos in 26 years of UEFA group stages. That being said they have had quite the rocky qualification journey after getting hammered by Maccabi Haifa and sacking their manager Pedro Martins. Finally, Qaraba has made it to the group stage for the ninth year in a row.
This group stage is probably the most balanced one yet and will be super interesting to watch and making predictions is quite the challenge.
Nonetheless, Freiburg is first for us with Olympiacos second, followed by Qarabag and fourth for Nantes.
Group H
Crvena zvezda, Monaco, Ferencváros and Trabzonspor are all to compete in the final group H. The same can be said for Group H, as neither a clear favourite nor a massive underdog stands out.
It does, however, feature four teams who have all been eliminated from Champions League qualification during the past month.
Predictions for Group H will have Crvena Zvezda in first, Ferencváros in second, Monaco in third and fourth for Trabzonspor.