Pep's Psychological Impact on City Players
Fresh from winning the English Premier League for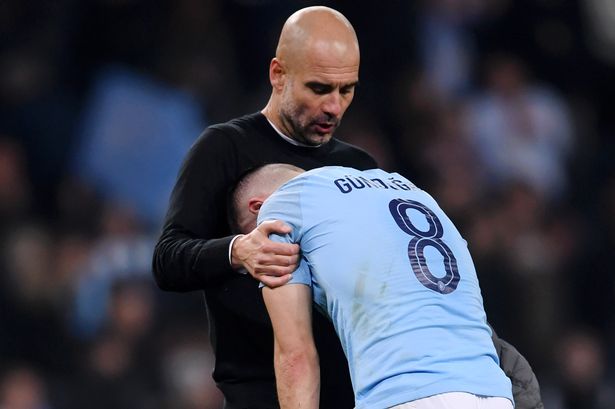 Fresh from winning the English Premier League for the second consecutive season, Manchester City's manager, Pep Guardiola, is instilling a psychological impact on his City players that can't be ignored. City are aiming to win a domestic treble for the first time in their club history by attempting to lift the FA Cup on Saturday 18 May in a final against Watford FC and our friends at Betway did an analysis about the power of pre-game rituals which shows what some players go through in the lead up to a game.
It is no secret by now that the Catalan born manager has demanded a lot from his City players as well as other players he managed in FC Barcelona and FC Bayern München, this includes meticulously planned training sessions and continuous research and study of opponent team' strengths and weaknesses in the lead up to games. However, his personal ability to create a winning mentality amongst his players is by far his greatest asset.
One only needs to watch his pre and post-match interviews to understand that he always strives for more from his players. This can easily be seen in some of his previous interviews where he says: "In football, the worst things are excuses. Excuses mean you cannot grow or move forward." In another interview he eloquently said: "I am not dealing with footballers; I am dealing with people. They have fears and worry about failing and making fools of themselves in front of 80,000 people. I have to make them see that without each other they are nothing."
This shows the high level of empathy and emotional intelligence that Pep possess, as he deliberately chose to let the media and fans know that he is thinking about the game from his own players' perspective. Thus, avoiding the old cliché of blaming certain individuals when performances aren't good enough for the level the he requires.
With Watford now appearing to be the only obstacle left to pass in what will be remembered as Manchester City's greatest season ever, an FA Cup win at Wembley Stadium, is going to ensure that Pep and his players are going to be immortalised by all City fans for years to come.
A potential treble win in the 2018-19 season will help to cover the open wound, which was inflicted unexpectedly on City, as they were eliminated from the UEFA Champions League competition by Tottenham Hotspur in the semi-finals.
Following the elimination from the UEFA Champions League last month, and just before facing the same Spurs team at home again this time in the Premier League title race, Pep said this about his team: "We have to react, close time, same team."