Manchester City FFP breach: Are there blue days ahead?
New allegations have arisen against current Premie
New allegations have arisen against current Premier League title holders Manchester City. As per German news magazine Der Spiegel, the club bypassed UEFA's Financial Fair Play (FFP) Rules. According to the magazine, a covert operation allegedly known as Project Longbow, was set up which facilitated them to accrue marketing income savings to the tune of 26.1 million pounds and also hide financial statements.
Such a breach could possibly mean that City could face a ban from the Champions' League next season. This would imply that the fifth place side in the Premier League would qualify instead. A ban from the Champions' League is not something that is uncommon and Turkish top-flight club Galtasaray had faced one in 2016, leading to a change in their understanding of how the transfer market works thus, compelling them to buy lesser-known players. This could be the same plight for City too, if allegations are proved.
What is 'Project Longbow'?
After the introduction of the FFP rules by the former president of the UEFA Michel Platini, Manchester City understood that it would be difficult for them to become a football giant in Europe. As per a memo that had been leaked from the CEO of the club Ferran Soriano, it was a decision taken by them that there was a requirement to bypass the fair play rules in order to become a dominant force in Europe, but this was to be done in a manner that was not visible.
According to Der Spiegel, the club's solution was to introduce a scheme known as Project Longbow. In an e-mail that was circulated internally, it was explained that the name came from the weapon that was used by the English to defeat the French in Agincourt and Crecy. The French in this particular case was Platini and his brainchild the FFP rules.
Structure of the scheme
Project Longbow involved the setting up of a shell company that was known as Fordham Sports Management. This company was used to pay players of the club for image rights. The problem was that such payments were supposed to be made by the club itself. The payments that were made by Fordham would then be reimbursed by their owner from Abu Dhabi allowing for the creation of a payment loop that is closed, further, allowing the club to hide such expenditure.
Furthermore, there are claims that even huge portions to the tune of 59.5 million pounds of the exaggerated sponsorship deals have been paid by the owner himself in order to bypass FFP rules. However, Etihad Airways a sponsor has denied the claims and stated that it was the only source that made payment to City.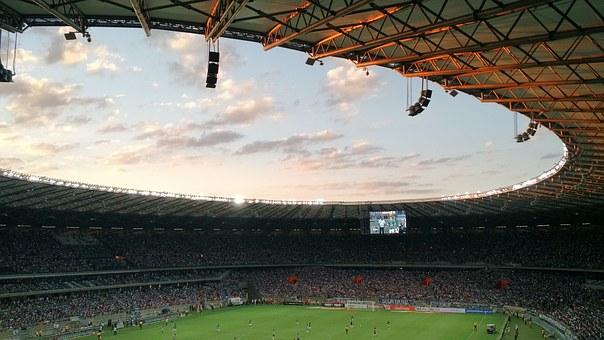 Pep Guardiola's comments
Various news agencies have approached Manchester City coach Pep Guardiola for comments on the accusations. He commented by saying that City is not the sole club that spends huge sums of money on transfers or otherwise, and believes that such kind of expenditure is necessary if any club wants to achieve a level that is great.
However, he also insisted that the club has always aimed at carrying out everything in the right manner, with all the rules being followed. One could only hope that such accusations are disproved, otherwise it would mean that there are blue days that await Manchester City.