Who are the Major League Soccer (MLS) All-Time Top Scorers
The arrival of well-known foreigners, greater tele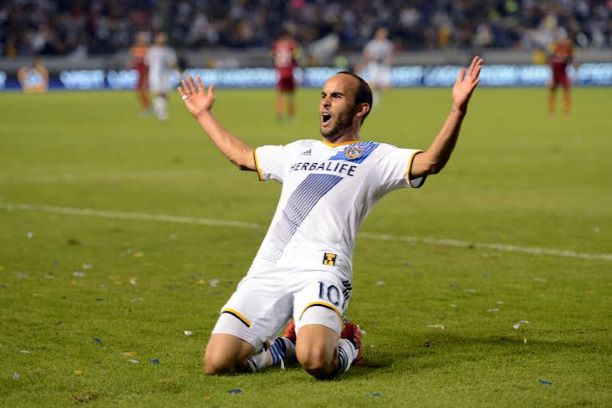 Can you believe that it's been 22 years since the American top men's professional soccer league (MLS) was established?
It all began in 1996 when the league lacked popularity, media coverage and athletes with a name behind their backs. It didn't take much before the situation changed and we started seeing players with years of experience behind their back, increasing the MLS popularity gradually. Such names include Thierry Henry, Andrea Pirlo, David Beckham, David Villa and Robbie Keane amongst others.
However, the very first campaigns of the league were marked with empty stadiums and financial troubles for a large number of teams. As the popularity of football continues to grow in America, the public supports increases greatly.
The arrival of well-known foreigners, greater television coverage and continuous investments has boosted the interest considerably. Yes, it is nowhere close to the popularity of Serie A, Premier League or La Liga, but we can say it's steadily catching up.
Just like everywhere, the main force that draws the viewers in front of the TV are the athletes that score goals. Forwards and attacking midfielders are most often the individuals that gather all the attention with their beautiful goals and trick passes.
At the end of every season, one individual is granted the Golden Boot for most tallied goals in the campaign. That's why defenders are often neglected as their work on the pitch isn't as beautiful as their fellow forwards. Of course, this doesn't mean that their role isn't as important. But the truth is that fans wear the shirts of scorers like Donovan, Henry, Defoe and Twellman. These are the type of players that make the crowd stand up on their feet and yell in their favour.
In the following article, we're going to reveal you some of the best goal scorers in America's history. Most of the players are retired, but their goals stand as a reminder to their unique scoring qualities.
X. Roy Lassiter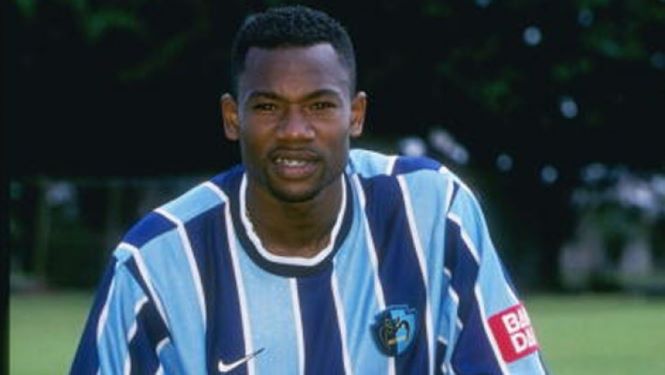 Lassiter began his career in the now non-existent Tampa Bay Mutiny. He used to play for four different clubs between 1996 - 2002 and he's the forward that set the record for most goals in a single season - 27. It took 22 years before Josef Martinez manage to break that record. During the year of 1996, Roy Lassiter with his 27 goals and 4 assists was named as MLS Best XI and got the MLS Scoring Champion Award.
For two years at Tampa Bay Mutiny, he scored 37 goals before joining on loan the Italian team Genoa. After a short spell in Europe, he returned to the States and joined D.C United. While people thought that he'd be nowhere his previous form, Roy scored the amazing 36 goals in only 55 appearances for his new team.
In 2000, he played for Miami Fusion, whereas a year later he joined Kansas City Wizards. His MLS career finished in 2002 in D.C United. Many fans associate the winnings with the chemistry between him and the well-known Columbian midfielder Carlos Valderrama. With or without a midfielder like Valderrama, Roy Lassiter was a beast and he proved it.
IX. Carlos Ruiz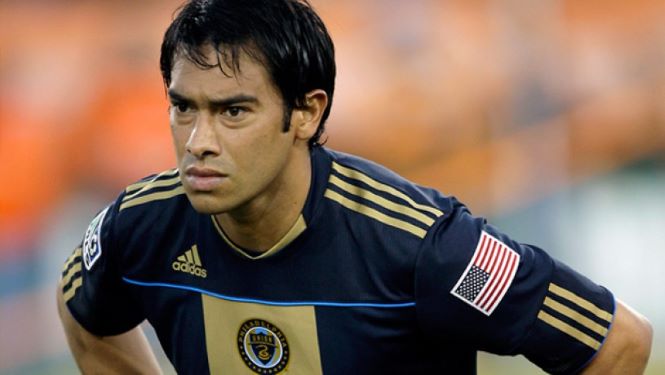 Carlos Ruiz is a popular player in the United States, who had three separate periods in MLS between 2002 and 2013. Except in the major league, he also played in Greece, Mexico and Paraguay.
In the United States, his most memorable period surely is for L.A Galaxy, where he scored 50 goals between 2002 and 2004. Moreover, in his debut season of 2002, his team managed to win the MLS Cup.
During his first years, he won a variety of personal awards such as MLS Cup MVP, MLS All-Star Game MVP & MLS MVP. Sadly, his form was never the same after he made his transition to FC Dallas. In three seasons, he scored 31 regular season goals and five in the playoffs.
On an international level, Ruiz had 68 goals in 133 appearances for the Guatemalan National Team.
VIII. Edson Buddle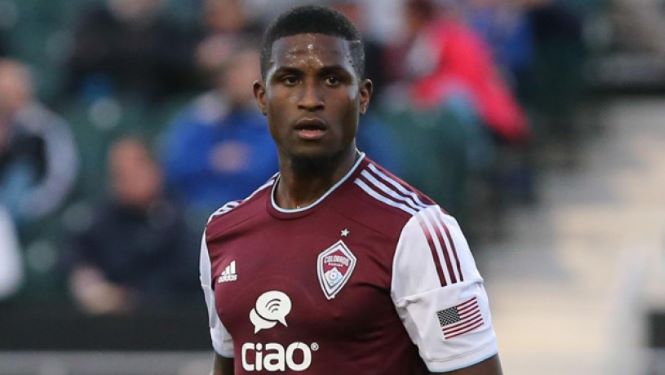 His first team in the MLS was Columbus Crew in 2001. Ever since his debut, he played for four different clubs, including two seasons in the second tier of the Bundesliga.
For his 275 appearances in the MLS, he scored a hundred goals. His best season was undoubtedly with LA Galaxy back in 2010 when he scored 17 times in a single campaign and was named as MLS Best XI.
Two years later, he managed to lift the MLS trophy with LA Galaxy. On a national level, he has 11 appearances and three goals.
VII. Taylor Twellman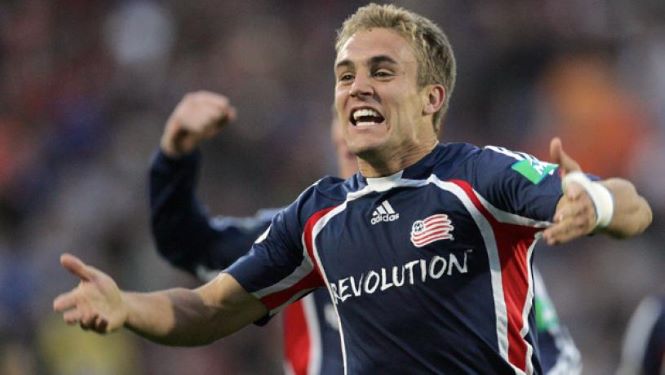 Surely, one of the most recognised strikers in the league's history. Throughout his 8-year MLS career, Twellman has scored 101 goals in 174 games, making him the fastest and youngest player to exceed 100 goals. Each goal scored for his only team - the New England Revolution.
Before going to the MLS, he played for TSV 1860 Munich's reserves for three seasons. His debut season was also his best with 23 goals. Moreover, he was awarded an MVP award, Golden Boot award and he was named MLS Best XI Twice.
On an international level, he has 30 appearances and six goals for the United State's International team.
VI. Dwayne De Rosario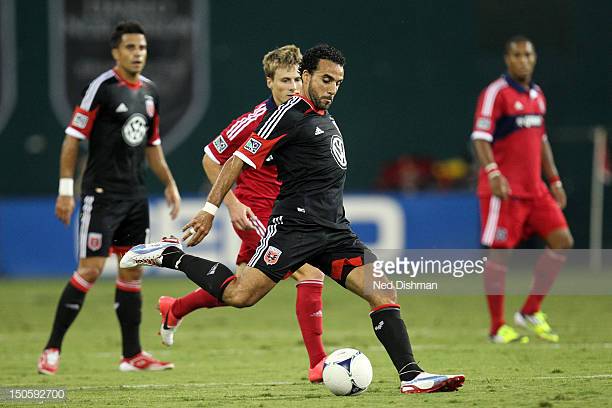 Dwayne De Rosario plays as an attacking midfielder, who finished his career in his home club Toronto FC in 2014. The 40-year-old Canadian began his career in 2001 with San Jose Earthquake. For 343 appearances, de Rosario had scored 104 goals.
Surely, his best season was in 2011 playing for Toronto FC, New York Redbulls and DC United, where he scored 16 goals. His best season for a single club was with Toronto FC in 2010, where he scored 15 goals for the club.
Before finishing his career in Toronto FC, he played three consecutive seasons for D.C United, where he scored 23 goals & 11 assists. Throughout his career, he has won four MLS Cups, one Golden Boot and one MLS MVP award. Moreover, he has been named MLS Best XI six times.
V. Robbie Keane
Robbie Keane is one of the most popular players that has ever played in the MLS. Before arriving in Los Angeles, Keane made a name for himself playing for some of the top teams in the Premier League.
His professional career started in Wolverhampton Wanderers, but he became a symbol in Tottenham Hotspur, where he played from 2002 to 2008, as well as the 2009 - 2011 season.
During his time at Tottenham, he scored 91 goals in 238 matches, while being the team's captain for a season in 2009 and 2010. Other clubs he played for include Coventry City, Leeds United, Inter Milan, Liverpool, Celtic, West Ham & Aston Villa.
Throughout his career in England, he won three times Tottenham Player of the Year, one time Celtic Player of the Year, Ireland's International Player of the year award and once the English League Cup in the 2007-2008 campaign.
In his late 30's, Keane joined Galaxy to become one of the most lethal forwards of the league with 73 goals and 43 assists. He made 18 playoff appearances, in which he scored nine goals and six assists. With LA Galaxy, the Irish forward won three MLS Cups, as well as the MLS Cup MVP award and was selected four times as MLS Best XI.
On an International level, Keane is the leading goalscorer of Ireland with 67 goals in 143 matches. He participated with Ireland in 2002 World Cup, 2012's European Championships and Euro 2016. He's also been the captain of the team ever since 2006. A player, who truly lives up to his name as one of the most complex attackers of his time.
IV. Ante Razov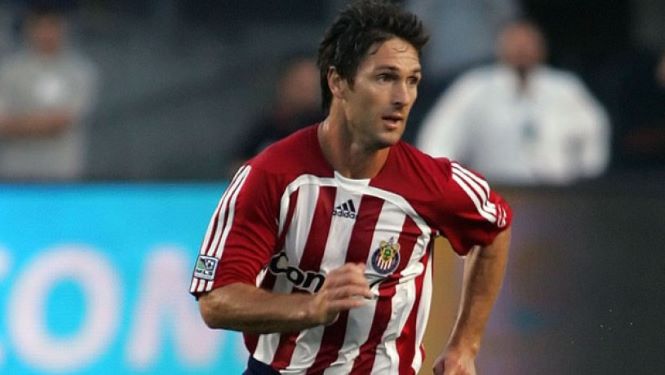 Ante Razov's MLS career started in 1996 and ended in 2009, where he played for five U.S clubs. Throughout his career, he has 262 matches and 114 goals, whereas his most successful period is with Chicago Fire, where he scored 76 goals between 1998 and 2004.
He's also Chivas USA's all-time goalscorer with 30 goals. His period in Chicago Fire won him the MLS Cup in 1998, as well as Lamar Hunt U.S Open Cup award.
In the 2000 and 2001 season, Razov helped the Spanish Racing de Ferrol to avoid relegation by scoring six goals in 19 games. Soon afterwards, Ante was signed by Chicago Fire to replace the injured Josh Wolff.
On an international level, Razov has 25 appearances and six goals for the American National Team. An interesting fact is that Razov was the last U.S player to make a debut while still being in college.
III. Jaime Moreno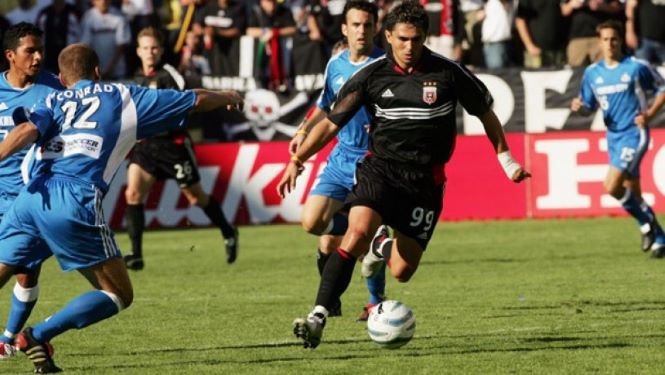 Let's be honest, every MLS fan has Jaime Moreno in their top five list of players, who had the greatest impact on our league. Recently, he became a part of Washington D.C's Sports Hall of Fame due to his splendid performance for D.C United.
He played for the Black & Red 14 seasons, where he scored over a hundred goals and made over a hundred assists. He's one of the two players in MLS that has ever done it.
Throughout his career, the Bolivian athlete won 4 MLS Cups in 96, 97, 99, 04, as well as a CONCACAF Champions Cup, InterAmerican Cup and two U.S Open Cups.
His last match for D.C United was in 2010, where he scored a farewell goal in his last match. With 329 games played, 288 started, Jaime Moreno retired as a true legend, an all-time leading goalscorer and a public figure with great respect from fans.
II. Bradley Wright Phillips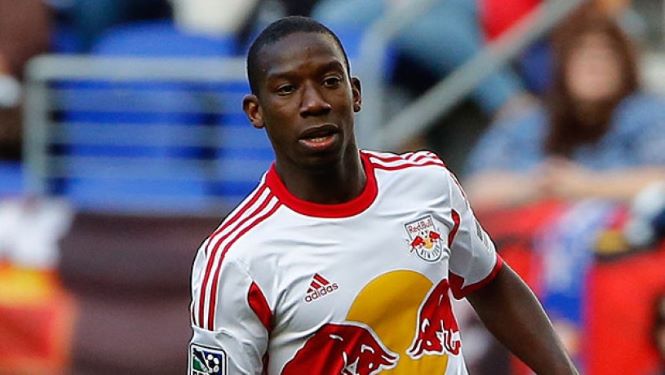 An athlete that still performs to this very day considered one of the most prolific goal scorers in MLS history recently became the quickest player to ever reach 100 goals.
This achievement took only 159 games, which is far less than Taylor Twellman's 174 games. The General Manager of the football team announced that the "99" shirt is no longer available for future signings as a tribute to the player.
Bradley Wright Phillips comes from Man City's youth academy. He's the son of the famous Arsenal striker Ian Wright and a brother to Shaun Wright Phillips. This eventually raised the pressure on the player due to the high expectations.
Unfortunately, he couldn't make a career in England even though he tried in various clubs such as Manchester City, Southampton, Charlton Athletic and Brentford. Then the offer from Red Bulls came and changed his future for the good.
Currently, Bradley has won two times Golden Boot award and is one of MLS's best finishers with 0,71 goals per 90 minutes. Now, there's no sign of the struggling kid from England who couldn't reveal his true potential due to the great media pressure. With a total of 106 goals in 171 games, he became Red Bull's greatest international player and one of the league's best scorers.
I. Landon Donovan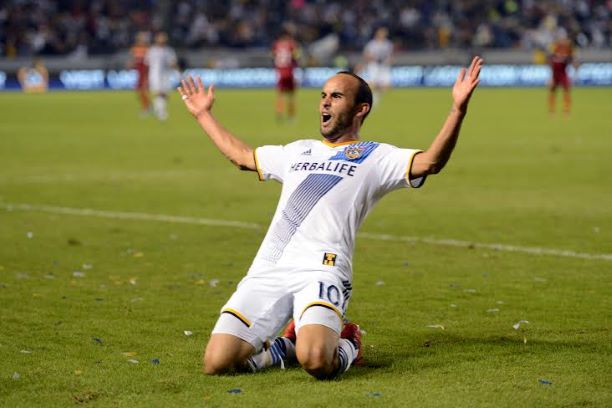 If you read our list carefully, then you might already be wondering where is Landon Donovan? Well, the first spot is his, of course, and we believe that it isn't a surprise for you.
LA Galaxy's all-time leading scorer Landon Donovan is also considered as MLS best player of all time. Recently, he came back from a two-year retirement to help Mexico's Club Leon win the championship.
Donovan is MLS regular season leader with 144 goals and 136 assists. On an international level, he's also the leading goalscorer of the U.S team with 57 goals and 58 assists.
Throughout his career, he has won six MLS cups, a Lamar Hunt U.S Open Cup, Two MLS Supporter's Shields. He holds the record for being named in 14 consecutive MLS All-Star games. Moreover, he has been named as MLS Best XI six times. Other personal awards include the Landon Donovan MVP trophy, the Golden Boot award and were named as an MLS All-Star MVP twice.
His career began in Germany, playing for Bayer 04 Leverkusen, where he scored nine goals in 28 appearances before moving to San Jose Earthquakes. His debut season in MLS won him his first title after scoring seven goals and making 10 assists.
Back in 2005, he joined LA Galaxy to become a club legend and all-time goalscorer. In addition to his achievements in Los Angeles, Donovan became the first player to surpass both 50 goals and assists throughout his international career for the U.S.
Landon Donovan has also participated in three FIFA World Cups, where his five goals are the most scored by any American in the FIFA Tournament. Moreover, he managed to win the Golden Ball Award in the Under-17 FIFA World Cup, making him the first U.S athlete who has ever done it. Now, we'll see whether he'll add another trophy to his collection in Mexico. Regardless to that, he's a true MLS legend and history will remember him.