Messi Needs Mbappe To Leave PSG to become the star
It is not unfair to say that Lionel Messi has not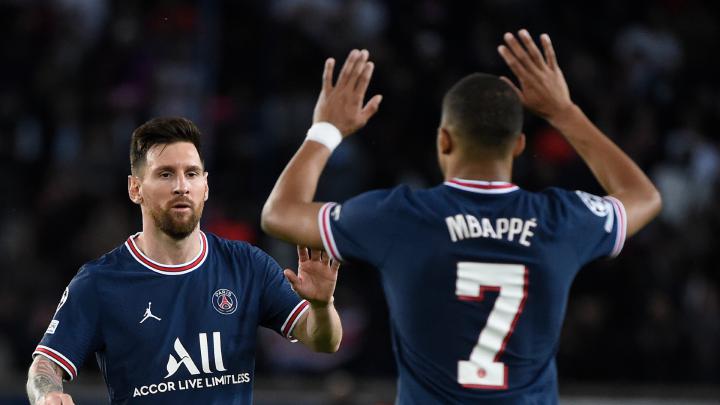 It is not unfair to say that Lionel Messi has not enjoyed the best of times at PSG after such a long time at Barcelona. He has struggled to replicate his blistering form at the Parc des Princes, scoring just 4 times in the Ligue 1, and 10 overall, a startling return for a player of his ilk. French superstar, Kylian Mbappe has been the best player for Les Parisiens, topping the charts for both goals and assists and it seems that the presence of the 23-year-old is not giving Messi enough chance to remind everyone of his undoubted quality.
Messi, alongside his good friend Neymar was booed by the PSG fans in the league game following the spectacular collapse away at Real Madrid. While the whole team was responsible, his body language was not the best and didn't show the passionate PSG fans how committed he was to the project. Golden boy, Mbappe, has refused every overture to sign a contract with the club, and it might be in Messi's interest if he did leaves. Mbappe is regarded as the future of the club but has set his heart on a dream move to Real Madrid, to emulate the footsteps of his idol, Cristiano Ronaldo.
Mbappe is the go-to guy for goals, with his ruthless finishing and relentless running causing hassles for opposition defenders. Messi has had to settle for the role of creator-in-chief. Messi, in his days at Barcelona, was often the one who started goalscoring moves and was expected to finish them because of his superior finishing. Mbappe is so confident in his goalscoring abilities that he doesn't pass the ball often and prefers to go solo even with Messi in sometimes better-placed positions. Messi is 34, and will turn 35 in the summer, but needs to be the focal player of any team to shine.
With a new manager next term, Messi and Neymar can rekindle the remarkable partnership they formed at Barcelona, while Mbappe can make the Bernabeu his new stomping ground. Messi will be judged by the second season in Paris, where he will be expected to lead the team to a new level in the Champions League. His stock has fallen somewhat in the last 8 months, and it will need something remarkable to remind everyone why he's named in the conversation of the greatest of all time. He owes football that answer.
The odds
It wasn't to be for PSG over the weekend but check out bestaustraliancasinosites for special bonuses and high payouts.
For those down under try real money casino usa for more special offers and to win big.