Manchester City and United combined XI
Now the transfer window has officially slammed shu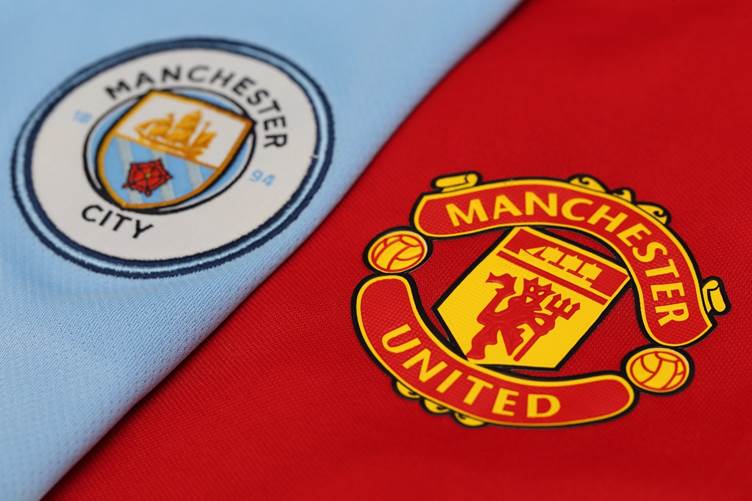 Now the transfer window has officially slammed shut, teams have the best part of four months to make do with the squads they have put together, hardly an issue in Manchester, where both sides enjoyed lucrative summers as they acquired some of the best talent around.
With the two sides looking like favourites for the title in the betting exchange, alongside Liverpool and Chelsea, we thought it would be interesting to make the best possible starting 11 from both Manchester City and Manchester United and see whose players dominate proceedings. While Pep Guardiola's title winners are formidable, Ole Gunnar Solskjær has done some astute business this summer, with that being said, here is our combined team, in a 4-3-3 system.
Goalkeeper – Ederson
If this conversation had taken place a couple of years earlier it would have been more contested, but David de Gea just hasn't been the same since the 2018 World Cup. The Spaniard looks bereft of confidence but occasionally will drop a strong performance, whereas Ederson is a figure of consistency, having won the title in three of his four years in England.
Right Back – João Cancelo
The City fullback has worked hard to overtake Kyle Walker in the pecking order at the Etihad. His creativity and tireless running help support the midfielders in overloads, and he is competent defensively. While Aaron Wan-Bissaka's tackling stats are impressive, Cancelo offers more going forward.
Centre Back – Ruben Dias
The footballer of the year last season, Dias revolutionised the City backline, filling the gaping hole left by Vincent Kompany's departure. The Portuguese defender is comfortable in possession and a great leader, slotting in seamlessly and winning the title on his first attempt, no real competition here.
Centre Back - Raphaël Varane
Purely on this list for reputation alone, while Varane has only made a handful of appearances for United, he is an elite defender who has won essentially everything there is to win. It would be impossible to omit this absolute Rolls Royce of a defender, especially one that has won four Champions Leagues and a World Cup.
Left Back – Luke Shaw
City's weak spot has always been at left back, whereas United are reaping the reward of Luke Shaw after all these years. It is hard to believe this is his seventh year at Old Trafford but we are starting to see the best of the Englishman as he approaches his peak.
Holding Midfield – Rodri
For all the great attacking talent, you need someone to do the dirty work. United have a lot of strong attackers but really lack a proper pivot to sit in and keep the ball recycling over and protect the back line. While Fernandinho has been doing this for years, he is past his best, so Rodri is a more viable option.
Centre Midfield – Paul Pogba
The charismatic enigma of the side, Pogba can switch it on at any given moment, his problem lies with consistency. However, when he is in a side of this quality, we feel he can do the business over Bruno Fernandes, with the Frenchman's unique physical attributes and elegant dribbling a real asset to this side.
Centre Midfield – Kevin De Bruyne
Arguably the best midfielder in the world right now, the Belgian has an unbelievable passing range, one we think could break Thierry Henry's assist record of 20 with the amount of quality there is in forward areas.
Left Wing – Marcus Rashford
It will be interesting to see how Rashford performs post shoulder injury. Over the last couple of seasons, he has had a big load to carry, playing every game for the best part of two years, but his versatility across the front line, combined with his trickery and pace make him one of the deadliest wingers in the league when on his game.
Right Wing – Bernardo Silva
Despite being linked with moves away from the Etihad, Bernando Silva is one of City's most important players. The Portuguese winger is a tireless worker, able to press effectively to create overloads, which is vital to how Guardiola intends to dominate possession. If he can win the ball back high up the pitch and set away the striker, there will be plenty of goals rippling the back of the net regardless of the opposition.
Striker - Cristiano Ronaldo
What can you say that hasn't been said about this man? Ronaldo returns to Old Trafford having conquered the beautiful game, and although he is 37 this year, you simply cannot back against him to score a hatful of goals. Whatever compliment we make about him, however nuanced, won't do it justice — simply one of the best to ever play the game.